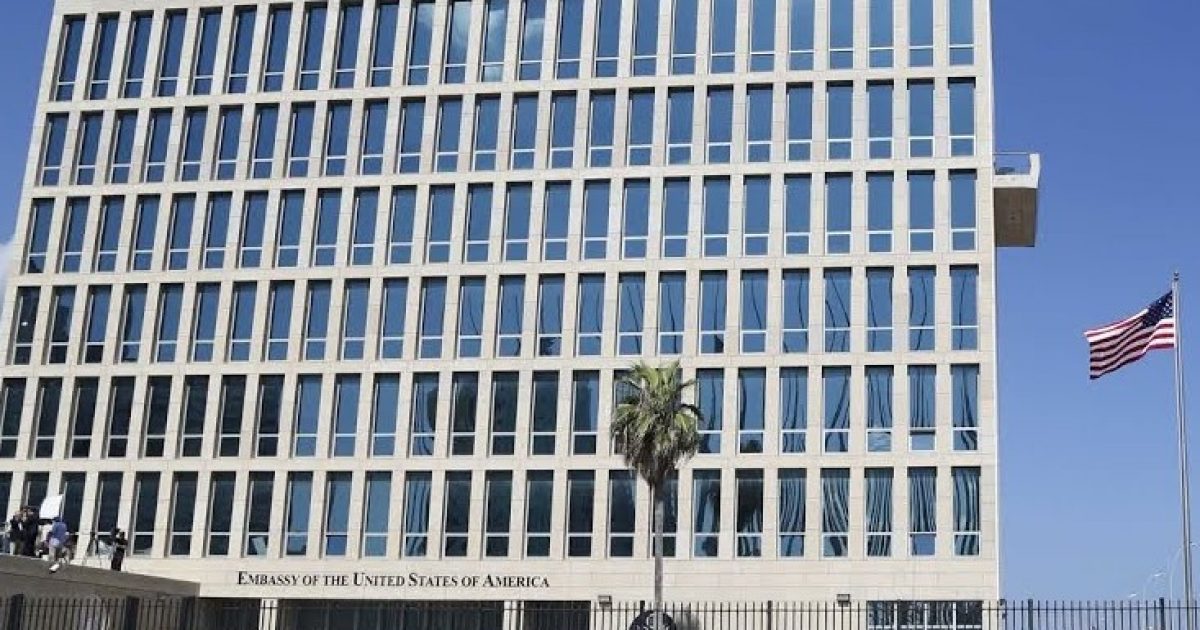 Does this recording answer the question of whether or not Cuba is using some sort of a sonic weapon? United States Embassy workers and others have suffered hearing loss and brain damage according to officials. The recordings have been turned over to the Navy for analysis. 
The story of one American diplomat is quite unnerving. A blaring, grinding noise jolted him from his bed in a Havana hotel. He moved away just a few feet, and there was silence. After he climbed back into bed, the agonizing sound hit him again. It was as if he'd walked through some invisible wall cutting straight through his room. Whatever is at work here has yet to be understood and detected. Whatever else it is, it is an attack on US persons.
As Written By Robert Donachie for the Daily Caller:
Trending: World Wide Web Founder Worried About the Growing Power Wielded by Google and Facebook
An audio recording of the high-pitched sound that American intelligence officials believe caused U.S. diplomats in Cuba brain damage was released Thursday afternoon.
take our poll - story continues below
Should Congress Remove Biden from Office?
Completing this poll grants you access to Great American Republic updates free of charge. You may opt out at anytime. You also agree to this site's Privacy Policy and Terms of Use.
The Associated Press released the first publicly disseminated recording Thursday. The first of many audio recordings taken in Cuba has led U.S. intelligence operatives to believe the Cuban government is using an unknown sonic device to attack Americans and other foreigners on the island.
The U.S. Navy is currently investigating the strange recording, hoping to glean some information about what is harming American diplomats in Cuba.
Victims often described a sound similar to chirping crickets before experiencing any symptoms, but not all of the attacks have produced an audible sound. Some were described as inaudible, which is causing some concern among investigators who believe the attackers are developing, or even already employing, more sophisticated methods.
The U.S. has confirmed 21 cases, and American intelligence operatives incurred arguably the worst damage reported thus far. U.S. spies have suffered brain ………
THERE IS MORE HERE KEEP READING:
Recording Of Unknown Sound In Cuba Is Out | The Daily Caller