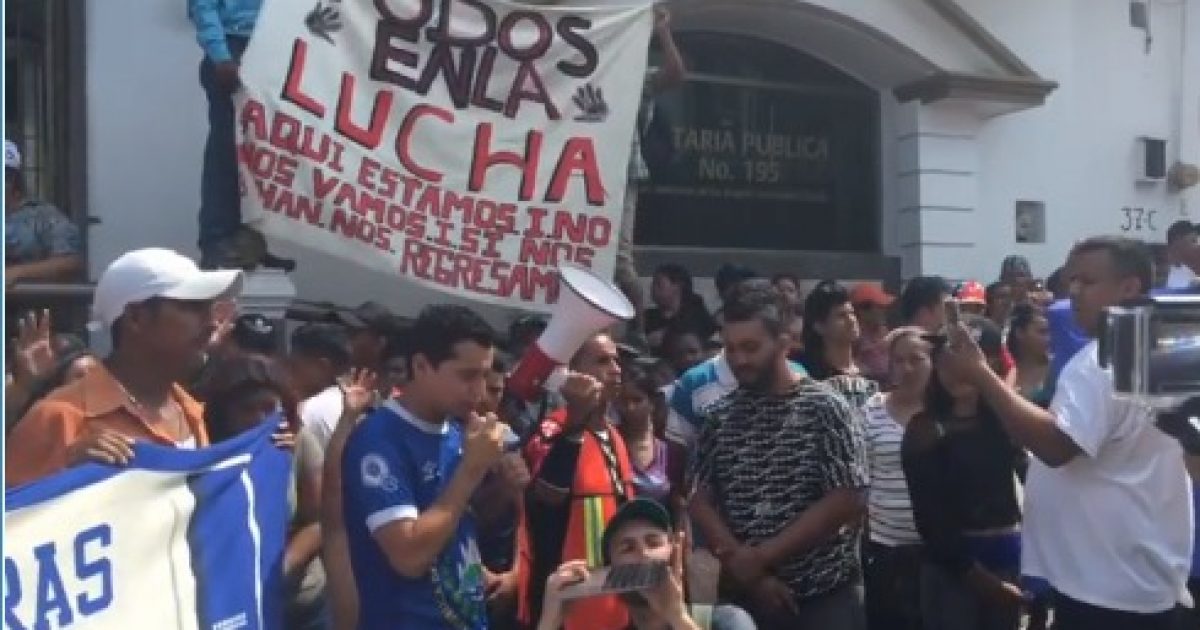 There is a caravan of 1,500 families making its way across Mexico and is headed for our southern border. The South American nations that are overrun with gang and cartel violence. They are being assisted along their way by the local communities. What will happen when all these refugees show up and request asylum? Will this become a media circus that will be used by the no-borders crowd to sway public opinion? Can you imagine the headlines blaming President Trump for being a heartless bully if these refugees are not accepted? 
As Written and Reported by ILDEFONSO ORTIZ AND BRANDON DARBY for Breitbart:
A caravan of more than 1,500 families including men, women, and children are making their way from Central America through Mexico and are expected to arrive at the US-Mexico Border in the coming days to request refugee status.
Known as the Viacrucis Migrante 2018, the caravan began on March 25 in the state of Chiapas and is expected to reach Tijuana within a month where the members of the group are expected to request refugee status from the U.S. government. The caravan is organized by the immigrant rights group Pueblo Sin Fronteras who have been posting updates about the caravan's journey through Mexico. 
Trending: Kanye West: 'I Am Running for President of the United States'

The group is reportedly made up of families from Guatemala, El Salvador, and Honduras who are fleeing extreme poverty and gang violence. The group has been demanding a stop to the violence.
take our poll - story continues below
Should Congress Remove Biden from Office?
Completing this poll grants you access to Great American Republic updates free of charge. You may opt out at anytime. You also agree to this site's Privacy Policy and Terms of Use.
While the group is made up primarily of individuals who could be considered undocumented by Mexican authorities, officials have stepped aside, Mexico's El Universal reported. Additionally, the group has been thankful to the local governments in various rural communities in southern Mexico for helping the caravan by providing …….
KEEP READING THERE IS WAY MORE HERE:
Caravan of 1,500 Central American Migrant Families Crossing Mexico to Reach U.S. Border