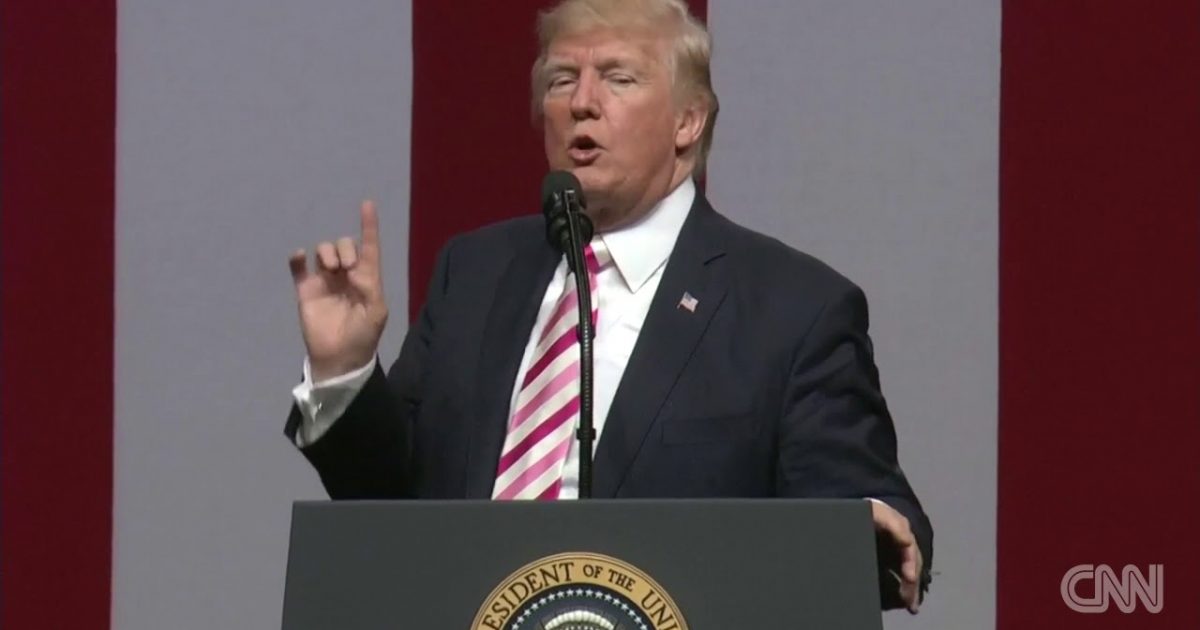 By now, most Americans are very familiar with the hateful rhetoric and treatment that is being dished out on a daily basis against President Donald Trump. Have you wondered why he is doing this? Have you wondered what is in all of this for the President? Look at the hatred that is dumped on him, his family, and those who support him. This writer asks the question and provides an answer. Would you agree?
As Written and Reported By Jeffrey Freidberg for The American Thinker:
Why put up with the constant exhausting, withering attacks?
Trending: Did Hillary Clinton just joke that all Blacks look alike? (Video)
As president of the United States of America, Donald Trump puts his life and family on the line every day.  Trump and his family are repetitively threatened with death and various other sorts of harm – not only by operators on foreign soil, but by seeming lunatics inside America itself.
take our poll - story continues below
Should Congress Remove Biden from Office?
Completing this poll grants you access to Great American Republic updates free of charge. You may opt out at anytime. You also agree to this site's Privacy Policy and Terms of Use.
He is under constant threat by those who state they want him dead or torn to pieces, that they want his family kidnapped, raped, beaten, or killed.
A few prominent names of those expressing stated dislike of Donald Trump are Robert De Niro, Tom Arnold, Maxine Waters, Don Lemon, Van Jones, LeBron James, Eminem, Madonna, Cher, Michael Moore, and many others too numerous to list here.  Why do they seem to feel this way – and liberals, all?
Leftists call his wife a "whore", and run around with signs saying "rape Melania". They hold up his bloody and severed head as a "joke", call for his assassination as a "joke", call his 10-year-old son a rapist and autistic and a homeschool shooter, and they are suddenly claiming the moral high ground? …
And the more he fights back, the more the Left rages…and the more the media exposes themselves as being utterly corrupt, and how truly hateful the Left has become. Nor is this a fringe element. This is the Left. They are putting on a show for all to see, and are too stupid to realize that everyday Americans are paying attention…..
KEEP READING THERE IS EVEN MORE AT THE LINK BELOW: