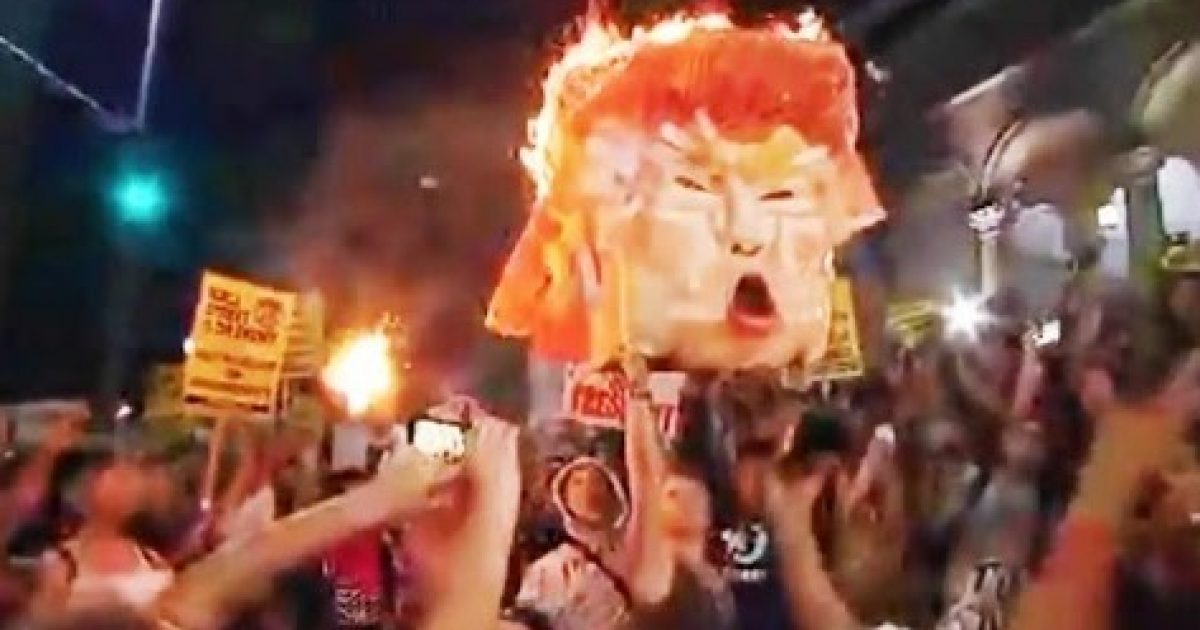 The shrillness of the left is drowning out any possibility of debate and is pushing the nation to the edge of the abyss. There is no desire on the part of the Left to discuss the issues. If you do not go along with their views then you are a Nazi, a racist, or worse. This cannot go on much longer. The nation deserves better and begs the question of whether or not this is the ultimate goal.
As Written and Reported By Derek Hunter for Townhall:
In a time of crazy, it's been a Hell of a week. I literally wrote the book on the liberal outrage culture and this week disturbed even me. There are some things you simply can't undo, some ledges you can't pull back from. We're teetering on one now. How can we, as a nation, get back to civility or even just get along again?
The ability to agree to disagree is dead, murdered by leftists who demand absolute adherence to their political will or they declare you an enemy of the people and seek to destroy you. As long suspected, those "coexist" stickers on their Priuses were for show, they should read "obey" because obedience, in absolute terms, is the only acceptable way to "coexist" with the liberal mob.
Make no mistake, this mob is not the majority, or even anywhere close to plurality, but history is littered with examples of small, committed and violent gangs of thugs obtaining power through a willingness to do anything to get it. That's what Democrats are becoming – American Castros, Khmer Rouge, Gestapo, or whatever example you like. These are all different sides of the same "progressive" dice and liberals are gearing up to roll them.
When the leadership of the party does not condemn mob action against a Cabinet ……
KEEP READING THERE IS EVEN MORE WHEN YOU CLICK THE LINK BELOW:
Trending: Did Hillary Clinton just joke that all Blacks look alike? (Video)
Liberals Are Pushing The Country To The Edge – Derek Hunter
take our poll - story continues below
Should Congress Remove Biden from Office?
Completing this poll grants you access to Great American Republic updates free of charge. You may opt out at anytime. You also agree to this site's Privacy Policy and Terms of Use.