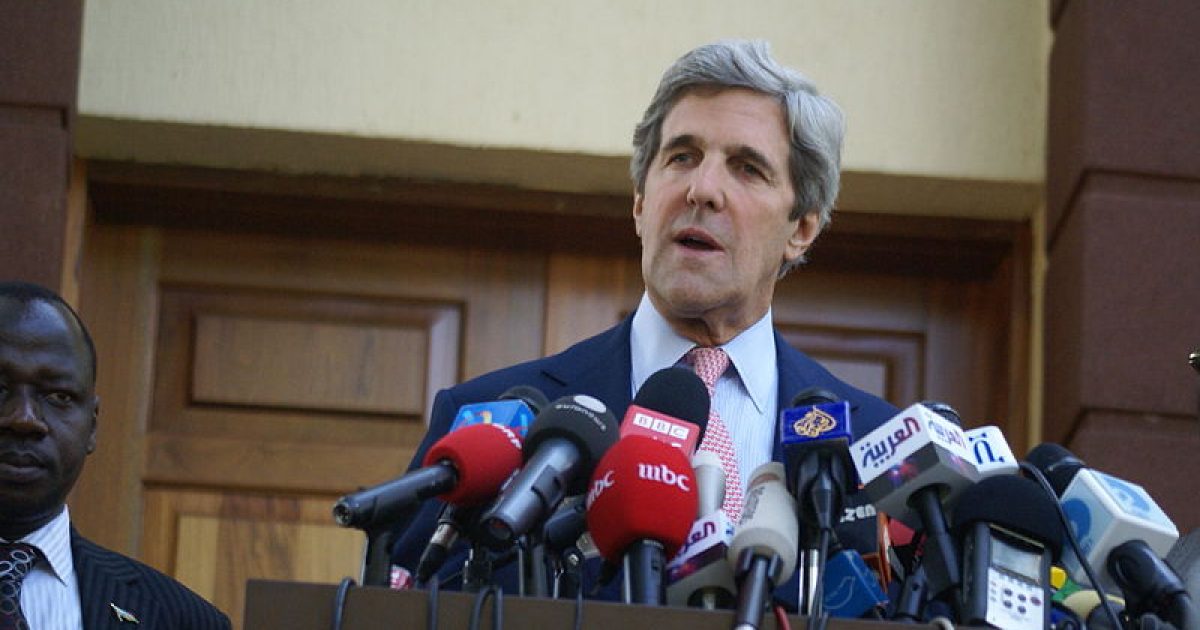 Former Secretary of State John Kerry seems not to realize that he has been fired from his position and no longer has authority to deal with foreign nations on behalf of the United States. The Logan Act (1 Stat. 613, 18 U.S.C. § 953, enacted January 30, 1799) is a United States federal law that criminalizes negotiation by unauthorized persons with foreign governments having a dispute with the United States. For some reason, maybe to save the legacy of former President Barack Obama, Mr. Kerry is telling Iran how to negotiate with the United States. That certainly sounds like a violation of the Logan Act. The President called his actions illegal. That act has never been prosecuted to date, so it needs a test. Why not now?
As Written and Reported By Patrick Goodnenough for CNS News:
President Trump on Thursday night described former Secretary of State John Kerry's meetings with Iran's foreign minister since leaving the State Department as "illegal," and said that they "can only serve to undercut our great work to the detriment of the American people."
Trending: The Russia Probe documents have Congressmen usurping the Executive Office?
In recent interviews promoting his memoirs, Kerry confirmed he has met several times with Foreign Minister Javad Zarif – his interlocutor during the negotiations that produced the nuclear deal in 2015 – although he also indicated he has not done so since Trump withdrew from the agreement last May.
take our poll - story continues below
Do you think Cubans are fighting for healthcare or freedom from Communism?
Completing this poll grants you access to Great American Republic updates free of charge. You may opt out at anytime. You also agree to this site's Privacy Policy and Terms of Use.
"John Kerry had illegal meetings with the very hostile Iranian Regime, which can only serve to undercut our great work to the detriment of the American people," the president tweeted.
"He told them to wait out the Trump Administration! Was he registered under the Foreign Agents Registration Act? BAD!"
On Wednesday, Fox News's Dana Perino asked Kerry about the Zarif meetings, and about claims that he has been telling the Iranians to "wait out…..
KEEP READING! THERE IS WAY MORE AT THE LINK BELOW:
Trump: Kerry's Meetings With Iranians 'Illegal,' 'Can Only Serve to Undercut Our Great Work'