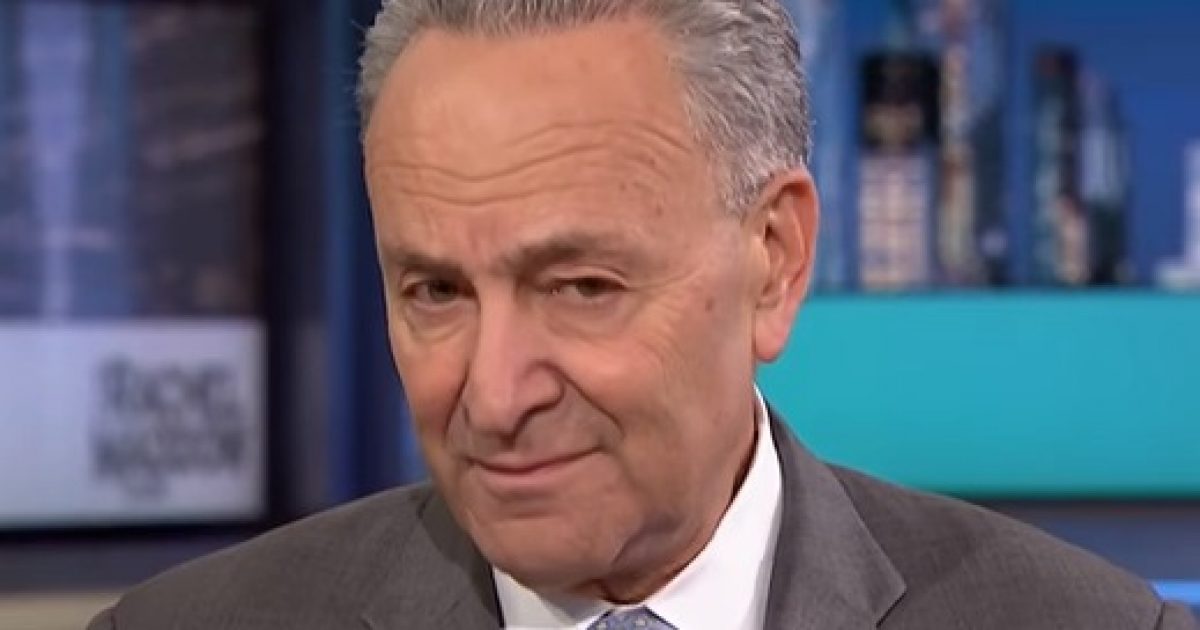 Senate Minority Leader Chuck Schumer seems to have eased off in his opposition to President Trump's nominee to the Supreme Court. He is still against the nomination, but the intensity of his resistance seems to be slacking off. Why is that? Is there some Red State/Blue State politics involved here? Maybe he is worried about Senate seats more than he is worried about Brett Kavanaugh becoming a Supreme Court Justice.
As Written and Reported By Ed Morrissey for Hot Air:
Has Chuck Schumer thrown in the towel on Brett Kavanaugh? 
Trending: Kanye West: 'I Am Running for President of the United States'
The Senate Minority Leader told the Washington Post that he still thinks that he can flip one or more Senate Republicans into opposing Donald Trump's second nominee to the Supreme Court.  However, Sean Sullivan reports that Schumer's not trying hard to keep his own red-state Democrats from the aye column:
take our poll - story continues below

Should Congress Remove Biden from Office?

Completing this poll grants you access to Great American Republic updates free of charge. You may opt out at anytime. You also agree to this site's Privacy Policy and Terms of Use.

Although anger against Trump has reached a fever pitch in the Democratic Party and activists are clamoring for all-out war against Kavanaugh, Schumer has opted not to use hardball tactics to pressure moderates from Republican states to join the resistance.

The strategy reflects the pragmatic instincts of the 67-year-old Brooklyn politician, who 12 years ago helped sweep the party into power by recruiting and propelling several red-state Democrats to victory. But the decision also exposes him to a possible backlash from the liberal base if the Senate confirms Kavanaugh.
Schumer's deputy Dick Durbin sounds fatalistic:
"He's always mindful of not only the Democratic caucus position, but the impact it has on individual members. And of course, the…
WAIT! THERE IS WAY MORE AT THE LINK BELOW. KEEP READING:
WaPo: Schumer's not whipping the vote against Kavanaugh