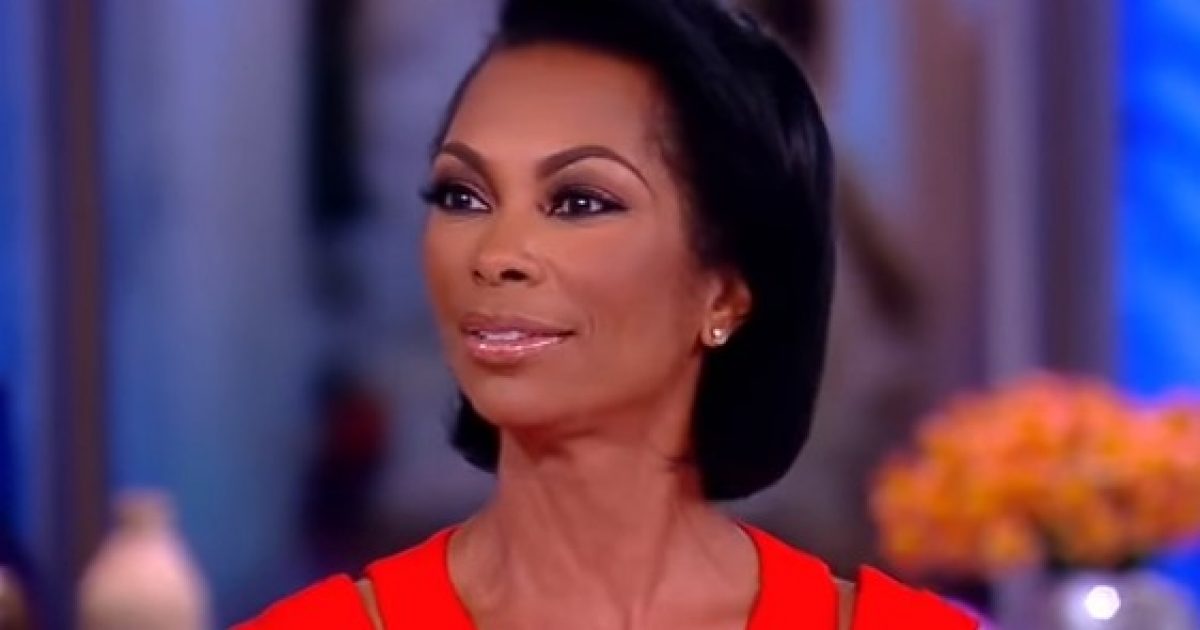 FOX News host Harris Faulker is one of the sharpest minds on the FOX channel. She is confident in her work and she knows where she is and where she is going. It is no surprise then, that when "The View" co-host Sunny Hostin tried to make an issue of her race and being a conservative, Ms. Faulkner knew just how to handle it. Enjoy the video.

As Written and Reported By Amanda Prestigiacomo for the Daily Wire:
On Thursday, Fox News anchor and "Outnumbered" host Harris Faulker masterfully shut down the racially-charged questioning from "The View" co-host Sunny Hostin.
Faulker, on the show to promote her new book "9 Rules of Engagement: A Military Brat's Guide to Life and Success," was essentially asked by Hostin if she felt like she's a letdown to her race for working at Fox and for holding right-leaning political views.
Trending: Did Hillary Clinton just joke that all Blacks look alike? (Video)
"You're currently the only woman of color with her own daily show on Fox," started in Hostin. "When I turn on Fox — and I do sometimes — and I see you, I feel like I'm looking at a unicorn. … It's fascinating to me."
take our poll - story continues below
Should Congress Remove Biden from Office?
Completing this poll grants you access to Great American Republic updates free of charge. You may opt out at anytime. You also agree to this site's Privacy Policy and Terms of Use.
Hostin went on to criticize Fox News' coverage of racial issues, noting Faulkner's own position against the NFL kneeling protest.
"You yourself have come out against Colin Kaepernick," she said. "Do you get flak from the black community on your positions and for being the only black woman on Fox News?"
Faulker, maintaining her poise, replied, "You have been in that environment so you know, and you have been in broadcast for a long time, and we have talked at other points. I get flak from everybody," she said. "Which is how I know I'm living my truth."
Hostin continued with the racial line of questioning: "Do you feel a certain responsibility to the black community?"
And Faulkner, once again, shut her down. "I feel a responsibility to everyone," she …….
THERE IS MORE! KEEP READING AT THE LINK BELOW:
WATCH: 'View' Host Gets SMOKED By Fox News' Harris Faulker Over Ridiculous Racial Questions | Daily Wire