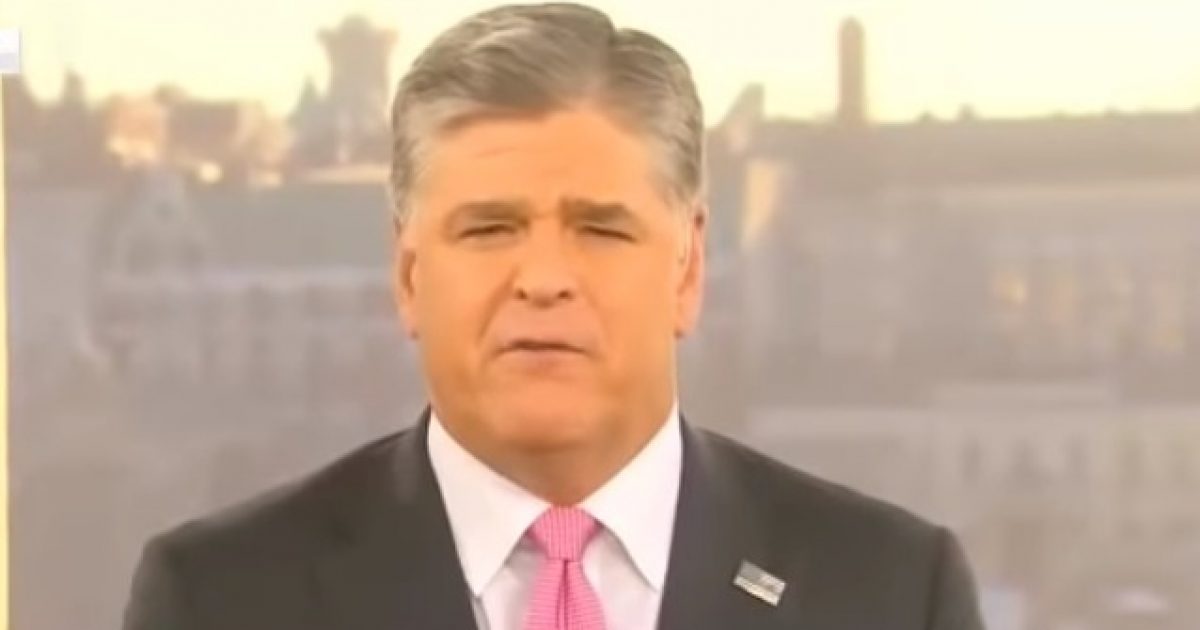 Sean Hannity had to defend the President not only from the Democrats, but the Never-Trumper Republicans, over President Trump's remarks at the  Helsinki press conference. While the President was using a diplomatic approach with Vladimir Putin over the issue of Russia meddling in the elections. The complaint is that the President dissed the intelligence community over whether or not the Russians actually hacked into DNC computers and servers. There is still a lot of controversy over the FBI's reported findings, after all. The spin is that Trump is in Putin's hip pocket. Here are Hannity's remarks.

As Written and Reported By Diana Stancy Correll for the Washington Examiner:
Fox News' Sean Hannity condemned Republicans who have spoken out against President Trump openly expressing doubt about Russia meddling in the 2016 election during a press conference after meeting with Russian President Vladimir Putin in Helsinki.
Trending: Kanye West: 'I Am Running for President of the United States'
"Every single person on the list that they're calling a conservative is not a conservative," Hannity, who has a Fox News interview with Trump that will air later Monday, said on his afternoon radio program. "Every single one has been a never-Trumper, a huge Trump critic."
take our poll - story continues below
Should Congress Remove Biden from Office?
Completing this poll grants you access to Great American Republic updates free of charge. You may opt out at anytime. You also agree to this site's Privacy Policy and Terms of Use.
"These Republicans have been so pathetically weak, they have been so feckless, they have been so visionless, they have been so uninspiring, they can't keep the simplest of promises, and the only reason that there's not a massive blue wave developing … is because Donald Trump has single-handedly dragged them all kicking and screaming," he added.
Hannity conceded that Trump "maybe" should have pressed Putin harder, but added Trump was probably more focused on other issues, such as nuclear proliferation and Islamic terrorism. Hannity also noted that the Russian interference occurred during the Obama administration.
Trump cast doubt on whether the Russian government meddled in ……
CLICK THE LINK BELOW TO FINISH THIS ARTICLE:
Sean Hannity torches Republicans unhappy with Trump's Helsinki press conference