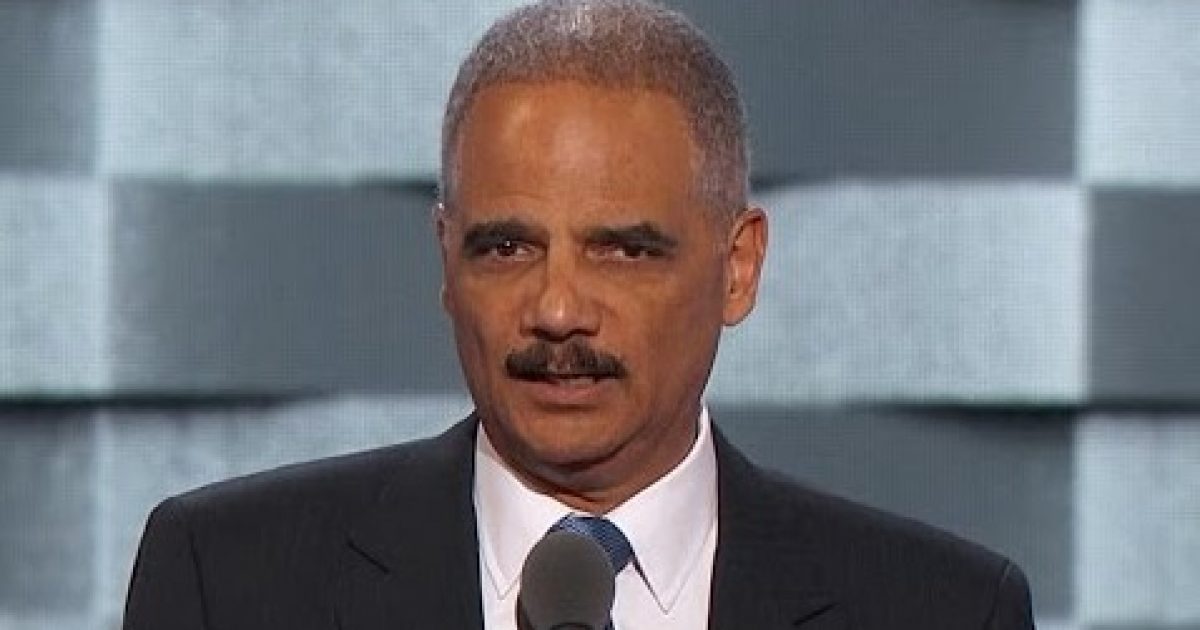 Former Attorney General Eric Holder finds himself in the middle of an election scandal storm in Ohio.He went their to help Steve Dettelbach, who is running for attorney general. He let his name be used to raffle off a meeting with him. Uh Oh! That is a game of chance used to get out the voter. Now there is a complaint filed. Here are the sordid details.
As Written and Reported By Phillip Wegmann for the Washington Examiner:
Eric Holder just wanted to help. Instead, the Obama alum finds himself at the center of an ethics complaint against Steve Dettelbach, alleging that the Democratic candidate for Ohio attorney general abused the law to use gambling as a fundraising tool.
Trending: Kanye West: 'I Am Running for President of the United States'
Holder got into trouble when he let the Dettelbach campaign raffle off a meet-and-greet opportunity. A raffle ticket for as little as $5 could win Obama fans an opportunity to meet with the former U.S. attorney general.
take our poll - story continues below
Should Congress Remove Biden from Office?
Completing this poll grants you access to Great American Republic updates free of charge. You may opt out at anytime. You also agree to this site's Privacy Policy and Terms of Use.
Either those lawmen didn't know the law or they didn't care. As the Cincinnati Inquirer reported, Ohio law prohibits political campaigns from putting on games of chance, a fact the Dettelbach campaign would have known if they had reviewed the law conveniently posted at OhioAttorneyGeneral.gov.
Soon the campaign will get better acquainted with the law. Mark Miller, a conservative citizen from Cincinnati, just filed a complaintwith the Ohio Elections Committee. Miller argues that Dettelbach is guilty of operating a "scheme of chance" against the law.
"The raffle is all the more egregious because it appears to have targeted poorer and less sophisticated donors, selling chances for $5.00," Miller's lawyers wrote in a statement. "It should be clear to anyone seeking to be Ohio's top cop that the attorney general's job is to crack down on these illegal schemes, not operate ………
KEEP READING THERE IS EVEN MORE ON THIS STORY AT THE LINK BELOW:
Eric Holder finds himself at the center of new ethics complaint in Ohio AG race