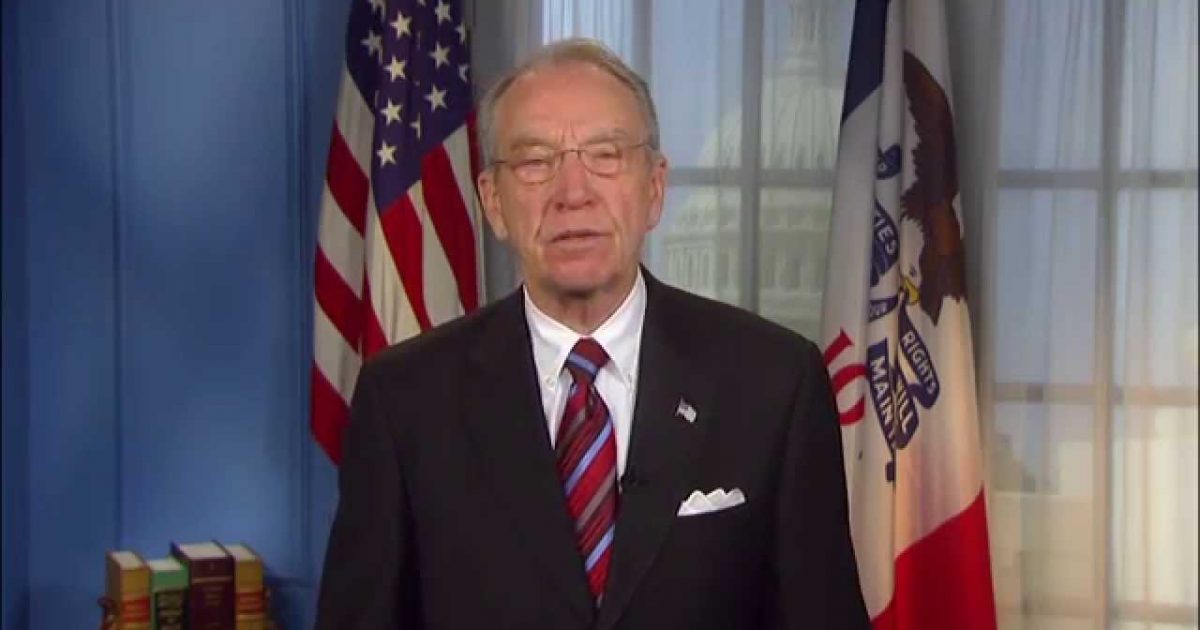 You got to hand to to Senator Chuck Grassley that he is not shy about setting Senator Chuck Schumer down over this latest tactic. Senator Schumer wanted access to millions of pages from work that Judge Kavanaugh had preformed before he was a judge. In a polite manner that only exists in the Senate, Grassley told him to take a hike. Here is this little story for your enjoyment.
As Written and Reported By Ed Morrissey for Hot Air:
"I am skeptical that your request for Staff Secretary documents is made in good faith."
Trending: Kanye West: 'I Am Running for President of the United States'
Looks like Chuck Schumer and his fellow Democrats will have to find a way to vote no on Brett Kavanaugh with only a few hundred thousand pages of documents. That's the gist of a letter to Schumer from Senate Judiciary chair Chuck Grassley, one whose politeness belies the real message — pound sand.
take our poll - story continues below
Should Congress Remove Biden from Office?
Completing this poll grants you access to Great American Republic updates free of charge. You may opt out at anytime. You also agree to this site's Privacy Policy and Terms of Use.
Schumer tried arguing that Grassley demanded an extensive amount of White House records for Elena Kagan's confirmation to the Supreme Court. Grassley acknowledges that — and reminds Schumer that Kagan had no judicial experience or record, and that her writings as an Obama administration official was all they could review:
You urge me to also request all documents pertaining to Judge Kavanaugh' s tenure as White House Staff Secretary. Although your letter contains your position as to the importance of the Staff Secretary position, it does not explain how these records will provide senators any meaningful insight into Judge Kavanaugh's legal thinking in light of the fact that Judge Kavanaugh has served as a federal appellate judge for more than twelve years on the D.C. Circuit. During that time, he has written more than 300 opinions and joined hundreds more, weighing in on some of today's most significant legal issues. These materials are by far the most relevant to evaluating Judge Kavanaugh's fitness for the bench…….
KEEP READING THERE IS EVEN MORE AT THE LINK BELOW:
Grassley to Schumer: Feel free to pound sand on your document demands, my friend