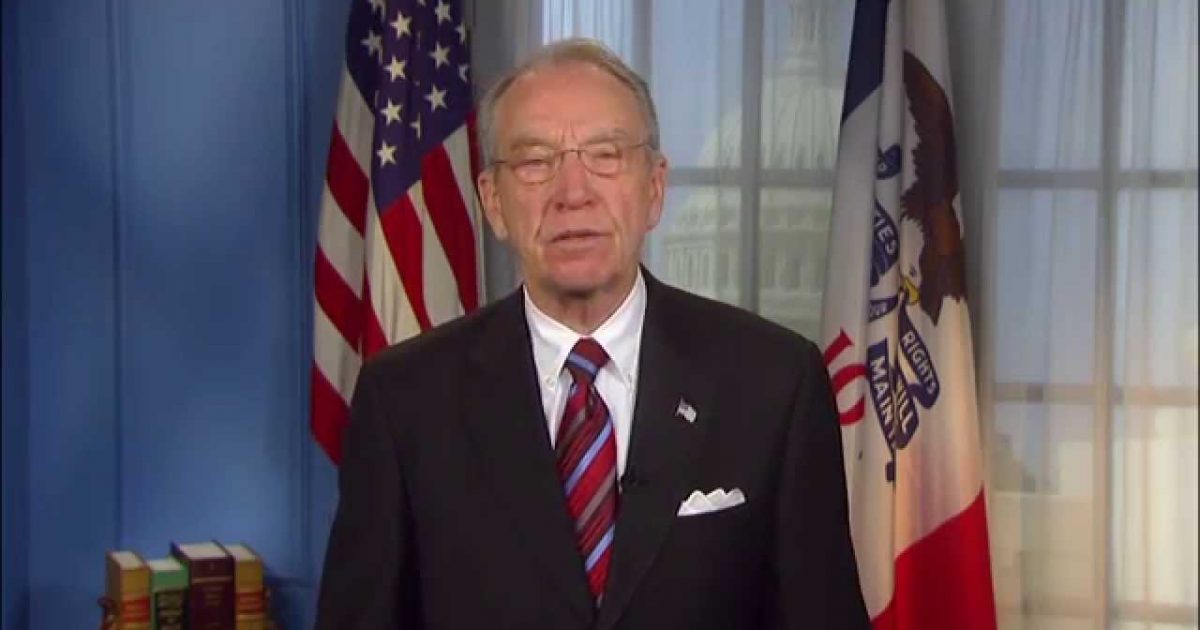 It sounds like Sen. Grassley has had enough of the obfuscation by Senator Dianne Feinstein and the other Democrats. In a letter delivered in the wee hours of the morning, he demanded that Sen. Feinstein provide documentation for the lie detector tests and the counseling records for Ms. Ford that they claim that they have. He has said that if they do not it is because they have something to cover up. That sounds like Put Up or Shut Up to me.
As Written and Reported By Mike Brest for the Daily Caller:
Senate Judiciary Chairman Chuck Grassley sent a letter to Dr. Ford's legal team late Thursday night asking for all of their communications with specific Democratic senators, the alleged witnesses to her getting assaulted, as well as the other alleged victims.
Trending: General Mattis Blasts The Press! [Video]
Grassley specifically asked for all direct or indirect communications between Ford or her legal team and:
take our poll - story continues below

Should Congress Remove Biden from Office?

Completing this poll grants you access to Great American Republic updates free of charge. You may opt out at anytime. You also agree to this site's Privacy Policy and Terms of Use.

"(1) U.S. Senators or their staffs, particularly the offices of Senators Feinstein and Hirono, other than your communications with me and my staff in preparation for the September 27 hearing; (2) the alleged witnesses identified by Dr. Ford (Leland Keyser, Mark Judge, and Patrick "P.J." Smyth); and (3) Debbie Ramirez, Julie Swetnick, or their representatives."
The chairman did not specify what spurred this request. However, the Wall Street Journalmay have uncovered a possible reason for it.
The WSJ reported on Thursday night that Keyser, Ford's life long friend, was pressured to revisit her initial statement. She reportedly accused another one of Ford's friends, Monica McLean, who is a retired FBI agent, of applying said pressure.
McLean reportedly told Keyser that the Republicans would use her sworn statement to discredit Dr. Ford.
In Keyser's statement, she said that she…..
KEEP READING THERE IS EVEN MORE AT THE LINK BELOW:
Grassley Demands All Communications Between Dr. Ford's Legal Team And Senators, Alleged Witnesses, And Other Accusers | The Daily Caller