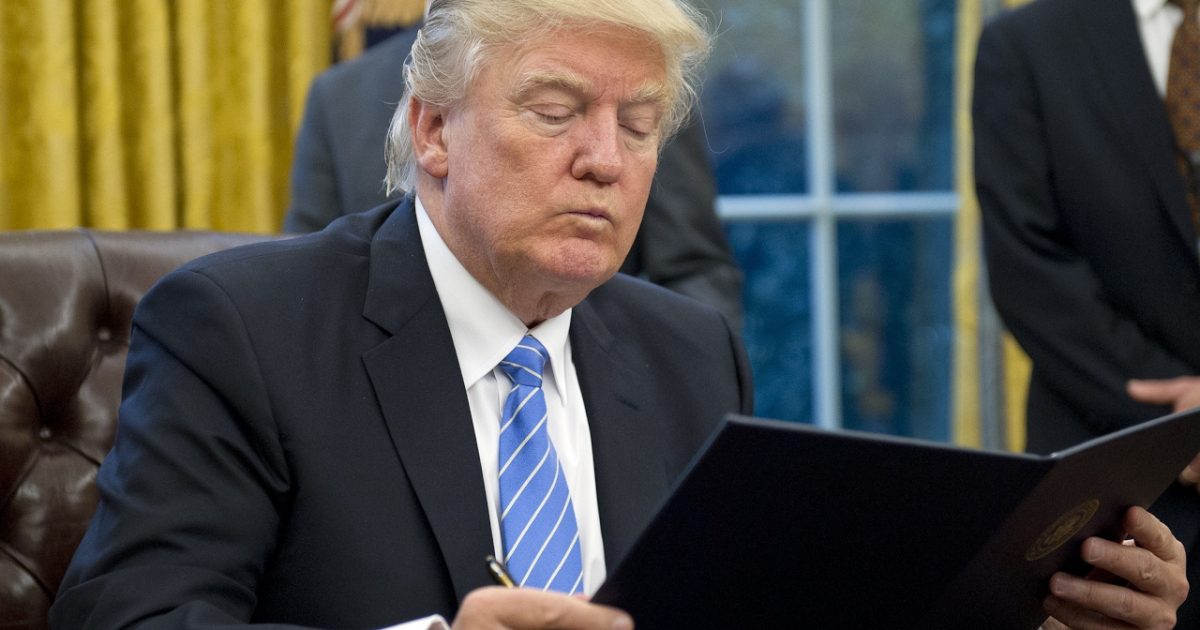 Will the proposals by the White House to reorganize some Federal Government Department die on the vine? Anytime that you start to meddle with government jobs, not only does Congress get sensitive but the Federal Employees Union goes into opposition ode to protect union jobs. That is to be expected. What chance does President Trump have in seeing any of these efficiencies get passed? Do you think that these are good and workable ideas?
As Written and Reported By Aaron Colen for The Blaze:
The White House announced a plan to merge two major federal government agencies Thursday as part of a long-planned effort to improve government efficiency, CNBCreported.
The plan calls for the Department of Education and the Department of Labor to come together as the Department of Education and the Workforce.
"This effort, along with the recent executive orders on federal unions, are the biggest pieces so far of our plan to drain the swamp," Mick Mulvaney, director of the Office of Management and Budget, said. "The federal government is bloated, opaque, bureaucratic, and inefficient."
What are the details?
This proposed reorganization has been in the works since the early months of President Donald Trump's term. The elimination of an independent Education Department is in line with the wishes of many Republicans, including current Education Secretary Betsy DeVos.
The merger would "allow the federal government to address the educational and skill needs of American students and workers in a coordinated way, eliminating the duplication of effort," Mulvaney said.
The Education Department, which was created in 1980 under the Jimmy Carter administration, is the smallest Cabinet-level department in terms of employees — there are currently about 4,000 workers. The department has an annual budget of …..
THERE IS WAY MORE HERE KEEP READING:
Trending: CNN Panel Bashes Hillary Clinton?
The White House just unveiled a plan for a huge government shake-up. Here's what they want to do. | TheBlaze
take our poll - story continues below
Should Congress Remove Biden from Office?
Completing this poll grants you access to Great American Republic updates free of charge. You may opt out at anytime. You also agree to this site's Privacy Policy and Terms of Use.