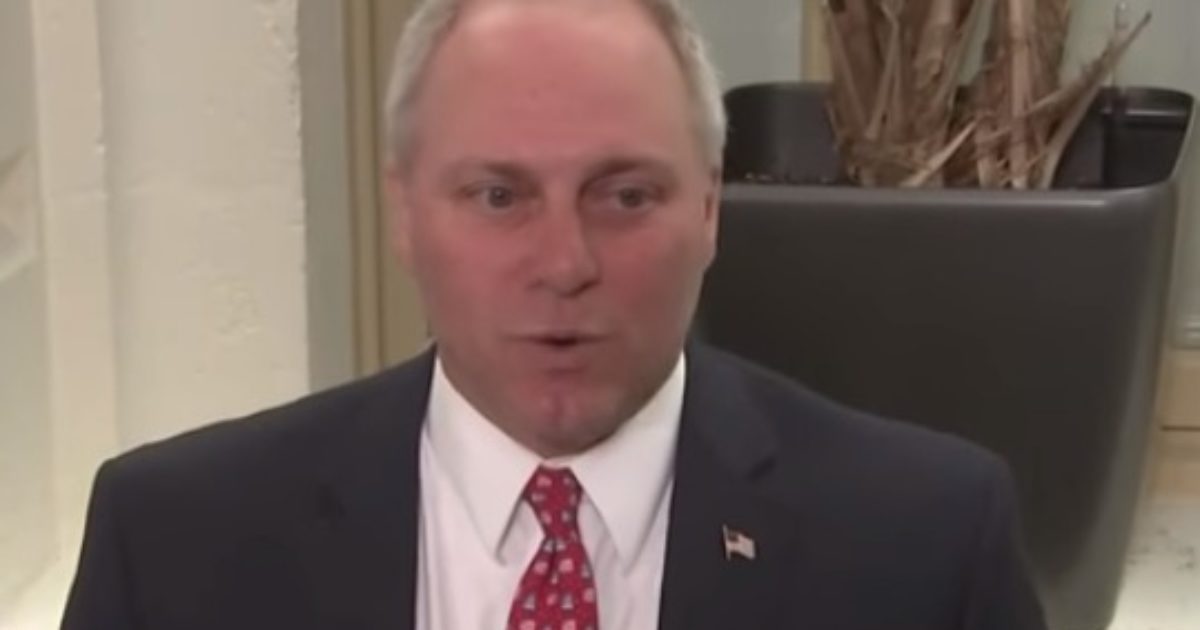 House Minority Whip Steve Scalise and Representative from Louisiana. Steve Scalise issues words of caution for the Democratic Party. Mr. Scalise has been the victim of politically motivated violence. In July of last year, he survived the shooting rampage on the GOP baseball practice field. What he sees is that the Democrats are walking a fine line and violence is easy to get to from the posturing that they are doing. In some cases, there is outright advocating of violence against Republicans. The Resist movement is more like an attack movement. Just look at antifa for a moment. Where do they get their marching orders?
As Written and Reported By Peter Hasson for the Daily Caller:
The political left needs to do a better job of policing its members who are "inciting" violence, according to House Minority Whip Steve Scalise, who narrowly survived a politically-motivated mass assassination attempt in July 2017.
Trending: George Papadopoulos suspects he was targeted in a sting operation and wants Congress to investigate
Noting recent instances of violence against Republicans, Scalise said that "some on the left are inciting this violence and frankly they should be called out on it." He added that some Democrats are "almost encouraging" political violence.
take our poll - story continues below
Completing this poll grants you access to Great American Republic updates free of charge. You may opt out at anytime. You also agree to this site's Privacy Policy and Terms of Use.
The Louisiana Republican made the comments on an episode of Republican Wisconsin Rep. Sean Duffy's podcast, Plaidcast, which aired on Friday.
"You've got some people on the Left, that just want this idea of resist and ignore the fact that [Trump] is president, they want to interrupt the ability of congress to do its job and of course you've got death threats and literal attacks on lives and frankly I want to see the Left stand up to this," Scalise said.
Democratic California Rep. Maxine Waters sparked controversy in June when she encouraged liberal mobs to harass members of President Donald Trump's administration at restaurants, gas stations and even at …..
WAIT! THERE'S MORE. KEEP READING AT THE LINK BELOW:
Scalise Warns: 'Some On The Left' Are 'Inciting' Violence | The Daily Caller