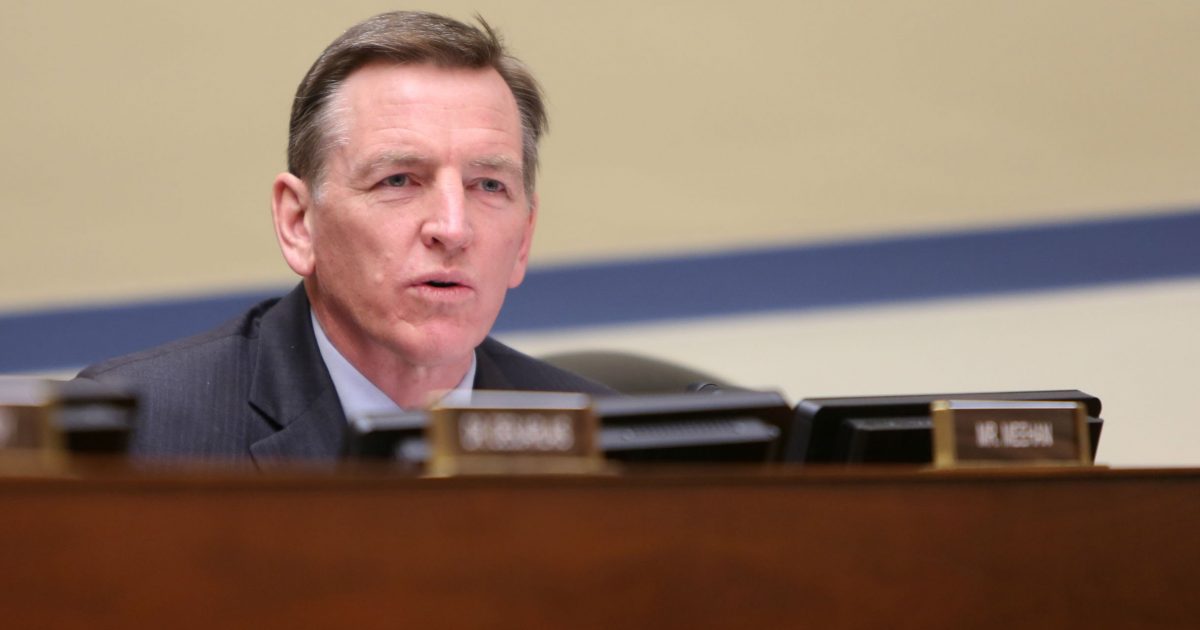 Based on the statements made by Rep. Paul Gosar (R-AZ) about the FISA Memo we are about to see unrivaled corruption revealed in the Obama administration. The Congressman ties the memo to many questions that conservatives have had for years. From Fast and Furious, through the IRS scandal, the unmasking of Americans,  and much more, there is a tie-in for all of this. Are you ready to read this?
As Written and Reported By Robert Kraychik for Breitbart: 
"If you don't think the unmasking has something to do with the weaponization of our Department of Justice and our intelligence services, think again," said Rep. Paul Gosar (R-AZ), suggesting that the Obama administration had weaponized the executive branch in pursuit of partisan political purposes.
Trending: Nigel Farage Warns of Globalist Plot
Gosar's remarks came in a SiriusXM Breitbart News Tonight interview with Breitbart News's Senior Editors-at-Large Rebecca Mansour and Joel Pollak.
take our poll - story continues below
Completing this poll grants you access to Great American Republic updates free of charge. You may opt out at anytime. You also agree to this site's Privacy Policy and Terms of Use.
Drawing on a classified four-page memo composed by Rep. Devin Nunes (R-CA), who chairs the House Permanent Select Committee on Intelligence, for his claims, Gosar described abuse of executive power as a pattern across the Obama administration.
Gosar linked the following Obama-era operations and events as illustrative of a pattern of partisan weaponization of the executive branch: Fast and Furious; the handling of and response to the September 11, 2012, Islamic terrorist attack on the diplomatic compound in Benghazi, Libya; the IRS's targeting of dissident charities and non-profits; and the surveillance of persons connected to Donald Trump's presidential campaign.
Partial transcript below:
MANSOUR: I want to pivot really quickly to this infamous #ReleaseTheMemo hashtag about the memo that the House Intelligence Committee Chairman wrote about, explaining what was going on with the FISA warrants that were issued by the Obama administration. Can you tell us – I know that you've read the memo, it hasn't, obviously, been released to the public – what can you tell us about how this memo came about and what's in it?……
THERE IS EVEN MORE HERE KEEP READING:
Rep. Paul Gosar on #ReleaseTheMemo: Obama's 'Weaponization' of DOJ and Intelligence Services Links to Fast and Furious, IRS, and Benghazi Scandal