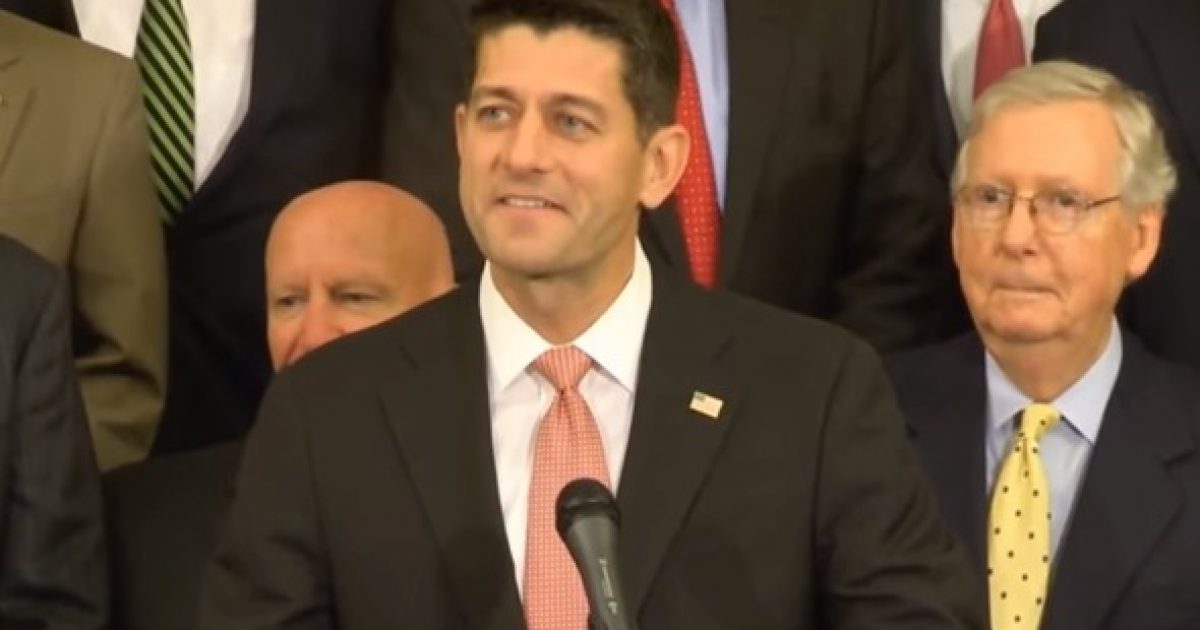 Do you want to know what has finally made the Stupid Party get smart? It is the realities of the Tax Reform Bill that they are working. It has finally dawned on the GOP leadership that there is no measure that they can give the Dems that would buy any bipartisanship. Then there are these pay-for-it provisions that will attack the Dems where they live. This shows how great the tax bill is for Americans everywhere.
As Written By Stephen Moore for Townhall:
Republicans have long been known as "the stupid party." They do stupid things, such as waiting until mid-November to push a must-pass tax cut that should have been done by April.
Trending: Even MORE Despicable Behavior Unearthed in Broward Sheriff's Office
But in recent weeks the GOP is finally showing some brains and some backbone on taxes. They are using their majorities in Congress to roll back and roll over the left, and it's about time. In a more rational world, tax reform could have been bipartisan. But once Democrats declared they would be unified obstructionists on tax reform, there was no reason to throw a bone to the "resistance movement." Playing nice with Chuck Schumer won't buy any votes, so why bother?
take our poll - story continues below
Is Biden's Vaccine Mandate Unconstitutional?
Completing this poll grants you access to Great American Republic updates free of charge. You may opt out at anytime. You also agree to this site's Privacy Policy and Terms of Use.
It's hard not to be impressed with how Republicans have instead suddenly gotten very smart on the "pay fors" in their tax bill. Three of these revenue raisers are welcome policy changes, and they help defund the left.
Start with the elimination of the state and local tax deduction. Congress shouldn't subsidize flabby and inefficient state and local services and bankrupt public pension programs. Just as one would predict, the states with the highest taxes are Democrat-controlled states. There is no evidence that higher taxes in these states lead to better schools or safer streets. New York spends around $7,500 per person on state and local government, while New Hampshire spends less than $4,500. Yet public services are better in New Hampshire than in New York.
The big blue states must cut their taxes and costs, or the stampede of high-income residents from these states will accelerate. The big losers here are the public employee unions — the mortal enemies of Republicans. This all works out nicely………
KEEP READING THERE IS WAY MORE HERE: