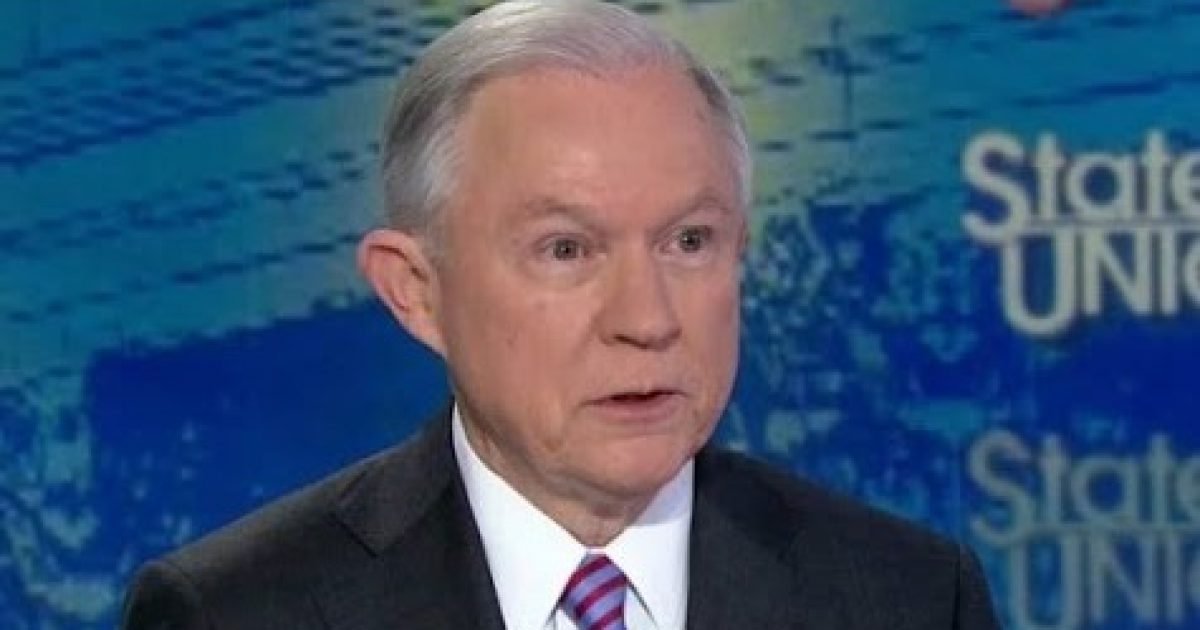 Attorney General Jeff Sessions knows that he is not running a popularity contest. Some days it seems like he would not even get a vote from President Donald Trump who appointed him to the position. That very fact causes him to come under criticism from the right. The real question is whether or not the President has confidence in his AG. Is Mr. Session big enough for the job?
As Written and Reported By Kathryn Blackhurst for Lifezette:
"Nobody is disputing that Attorney General Jeff Sessions is a good man," Jordan told host Laura Ingraham. "But history may well prove that in this moment, where the rule of law is at stake and the Justice Department's ability to apply it evenhandedly is in question, that he may in fact be a small man in a big moment of history, however good of a man he may be."
Jordan's comment followed Trump's tweet Wednesday asking, "Question: If all of the Russian meddling took place during the Obama Administration, right up to January 20th, why aren't they the subject of the investigation? Why didn't Obama do something about the meddling? Why aren't Dem crimes under investigation? Ask Jeff Sessions!"
The exchange was occasioned by special counsel Robert Mueller's indictment of 13 Russians last week in connection with allegations they interfered with the 2016 presidential election.
Deputy Attorney General Rod Rosenstein emphasized in a statement on the indictments that "there is no allegation in this indictment that any American was a knowing participant in this illegal activity" of swaying the election in..
THERE IS WAY MORE HERE KEEP READING:
Trending: CNN Panel Bashes Hillary Clinton?
GOP Attorney Warns Jeff Sessions Is a 'Small Man in a Big Moment of History'