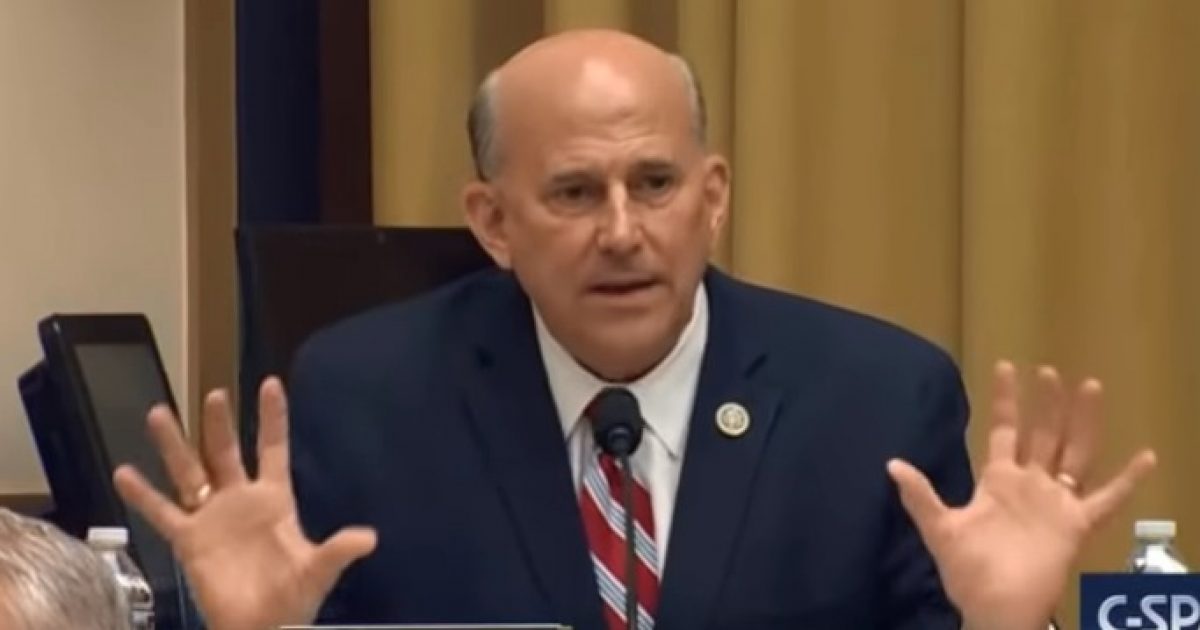 [VIDEO] Representative Louie Gohmert of the House Judiciary Committee just wanted one question answered by any one of the three social media representatives in front of the committee. There was a representative from each of the big three; Facebook, Google, and Twitter. All that Mr. Gohmert wanted was a simple yes or no. It is not clear if they did not know the answer to the question or if they wanted to dodge the question. Watch this in amazement.

As Written and Reported By Ryan Saavedra for the Daily Wire:
Rep. Louie Gohmert (R-TX) went after tech giants Facebook, Twitter, and Google on Tuesday during a House Judiciary Committee hearing on concerns about bias in their social media filtering practices.
Trending: A Critical Issue Exposed Within the Mainstream Media 
The hearing, named, "Facebook, Google and Twitter: Examining the Content Filtering Practices of Social Media Giants," featured the following three representatives:
Monika Bickert, Head of Global Policy Management, Facebook
Juniper Downs, Global Head of Public Policy and Government Relations, YouTube
Nick Pickles, Senior Strategist, Public Policy, Twitter
take our poll - story continues below
Should Congress Remove Biden from Office?
Completing this poll grants you access to Great American Republic updates free of charge. You may opt out at anytime. You also agree to this site's Privacy Policy and Terms of Use.
Gohmert, fresh-off his beatdown of disgraced FBI agent Peter Strzok, wasted no time going into attack mode, hammering the Democrats before getting testy with the three representatives from the social media…..
WAIT! DON'T STOP READING. THERE IS MORE AT THE LINK BELOW:
WATCH: Louie Gohmert Slams Tech Companies, Throws Brutal Jabs At Democrats | Daily Wire