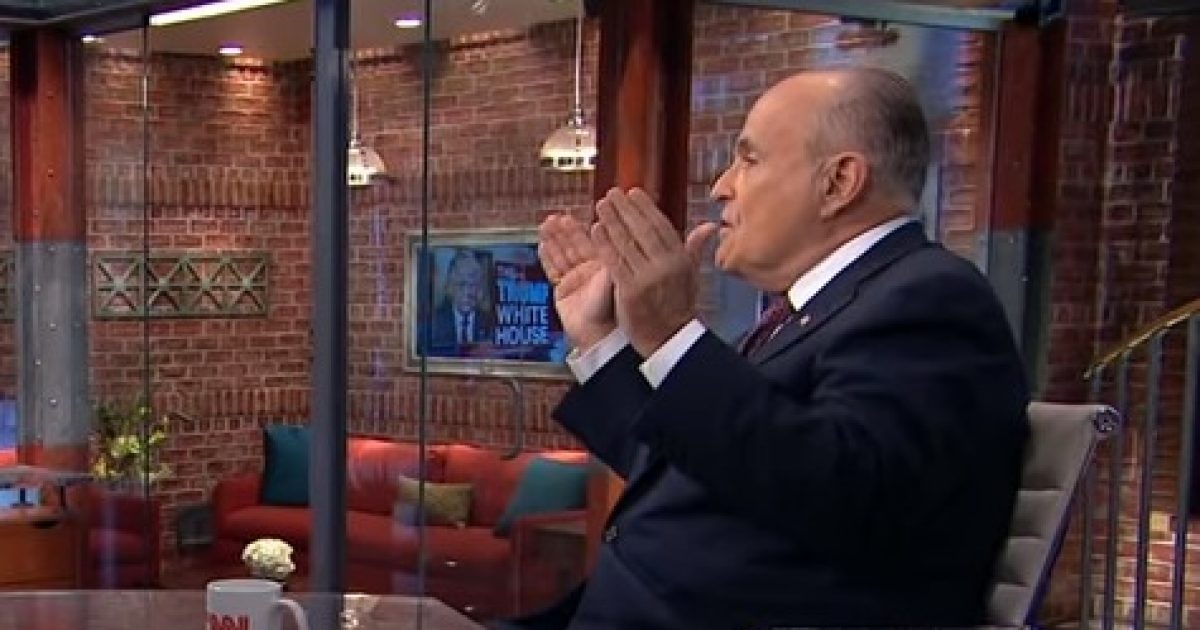 It appears that Special Counsel Robert Mueller may have to jump through a few hoops to get that Trump Interview that he has been demanding. In a smooth move by President Trump's attorney, Rudy Giuliani, the Special Counsel needs to show some of his hand. The questions that Rudy asked of the Mueller team are the same ones that have been going through our minds. Now let us wait and see what Mr. Mueller will do in response. Will ratchet things up another notch? It is possible that Mueller could even try to issue a subpoena on the President. Will he go there?
As Written and Reported By Scott Morefield for the Daily Caller:
Trump attorney Rudy Giuliani has reportedly changed the parameters under which a potential interview with Special Counsel Robert Mueller would take place.
Trending: World Wide Web Founder Worried About the Growing Power Wielded by Google and Facebook
Now, according to a Friday report from The New York Times, Mueller would need to have evidence that the president committed a crime in order for an interview to be granted.
take our poll - story continues below
Should Congress Remove Biden from Office?
Completing this poll grants you access to Great American Republic updates free of charge. You may opt out at anytime. You also agree to this site's Privacy Policy and Terms of Use.
From the Times:
The special counsel, Robert S. Mueller III, needs to prove before Mr. Trump would agree to an interview that he has evidence that Mr. Trump committed a crime and that his testimony is essential to completing the investigation, said Rudolph W. Giuliani, the president's lead lawyer in the case.

His declaration was the latest sign that the president's lawyers, who long cooperated quietly with the inquiry even as their client attacked it, have shifted to an openly combative stance.
"If they can come to us and show us the basis and that it's legitimate and that they have uncovered something, we can go from there and assess their objectivity," Giuliani….
PLEASE KEEP READING THIS STORY AT THE LINK BELOW:
Giuliani Draws Line In The Sand On Potential Trump Interview With Mueller | The Daily Caller