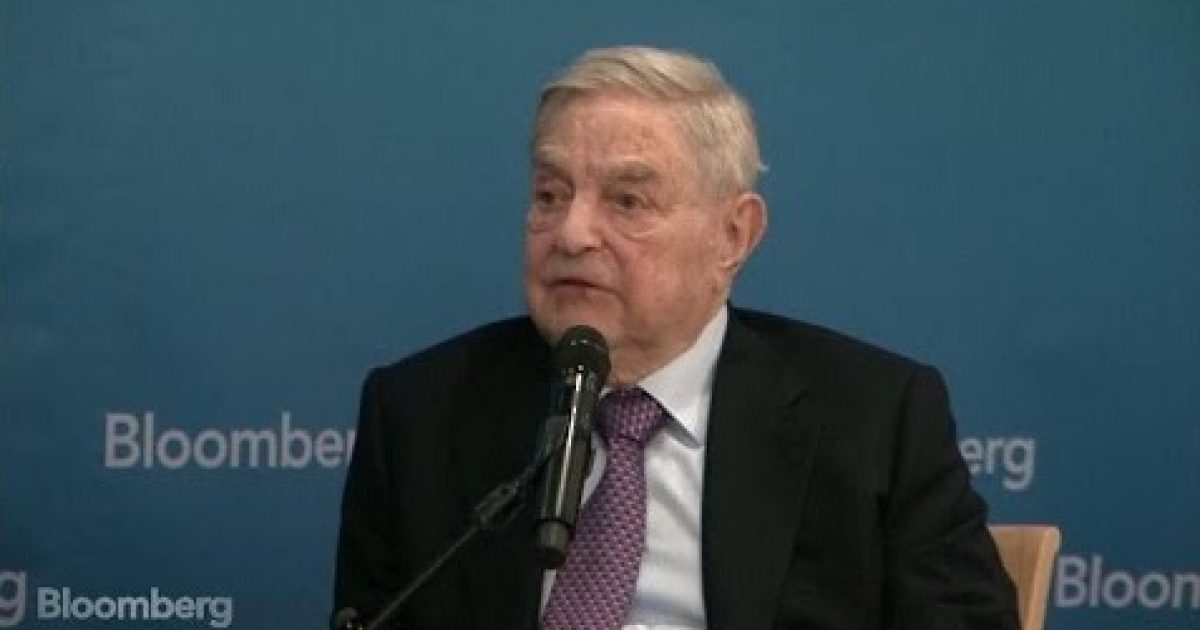 President Donald Trump's policies must be causing great heartburn for billionaire George Soros, The Soros funded Open Society Policy Center is using the billionaire approach to solving problems. When a billionaire has a problem that needs fixing, he/she just throws money at it until the problem goes away. Last quarter's lobbing efforts of the federal government increased about four fold from the previous quarter. That equates to over $10 million to try to get what Soros wants out of our government.
As Written and Reported By Thomas Lifson for the American Thinker:
George Soros must be really worried by all the progress President Trump is making. Soros's Open Society Policy Center, the 501 (c)(4) nonprofit organization[i] that he sponsors spent more money lobbying the federal government last quarter than it has ever spent in its history. Joe Shoffstall reports in The Free Beacon that the Open Society Policy Center:
Trending: Kanye West: 'I Am Running for President of the United States'

…reported spending $10.37 million between April 1 and June 30—an increase of nearly $8 million from the first quarter of the year when the center reported spending $2.52 million on its lobbying efforts.
take our poll - story continues below
Should Congress Remove Biden from Office?
Completing this poll grants you access to Great American Republic updates free of charge. You may opt out at anytime. You also agree to this site's Privacy Policy and Terms of Use.
That is an increase of 412%. And it is concentrated on foreign affairs:
The increase in its lobbying activities can be attributed to the group adding a number of issues related to the nomination of Donald Lu as the U.S. Ambassador to Kyrgyzstan and the nomination of David B. Cornstein as U.S. Ambassador to Hungary, where Soros was born.

The group's three in-house lobbyists additionally focused on a handful of issues related to North Korea such as the Preventing Preemptive Action in North Korea Act of 2017, the No Unconstitutional Strike against North Korea Act, the North Korea Nuclear Baseline Act, and issues related to security sector assistance, North Korea, and Defense in the…..
KEEP READING THERE IS WAY MORE ON THIS STORY AT THE LINK BELOW:
Soros just quadrupled lobbying expenditures