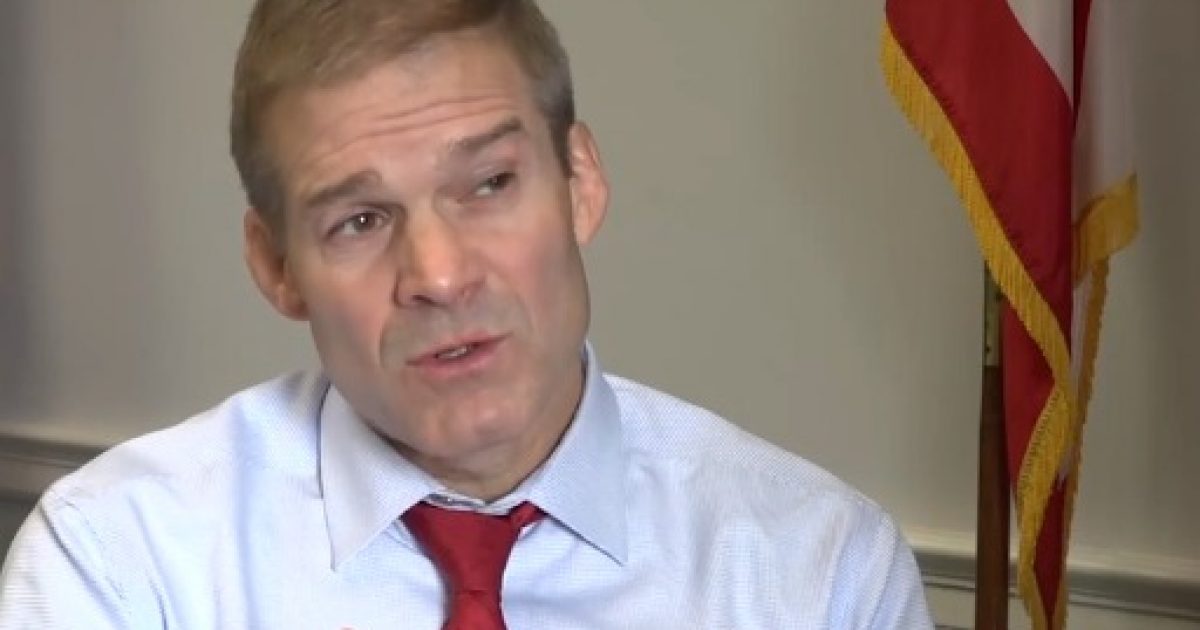 If you want to know how Representative Jim Jordan suddenly came under attack, look no further than Fusion GPS and Perkins Coie, the law firm that hired them to do the hit job. Yes, these are the same two firms that are involved in the Steele dossier for the DNC and the Hillary Clinton campaign. Do you think that this is a coordinated setup? You are not the only ones:
Gee, it seems like there's a coordinated lib blue check response to this sudden, convenient Jim Jordan thing. Hmmm. I wonder if this is bullshit (It's bullshit). pic.twitter.com/g0GTufcuqu

— Kurt Schlichter (@KurtSchlichter) July 3, 2018
Trending: Federal Judge Shocked Cheryl Mills Was Given Immunity
As Written and Reported By Julie Kelly for American Greatness:
take our poll - story continues below
Should Congress Remove Biden from Office?
Completing this poll grants you access to Great American Republic updates free of charge. You may opt out at anytime. You also agree to this site's Privacy Policy and Terms of Use.
Congress is slowly closing in on exposing the media's shameful role in perpetuating the Trump-Russia collusion myth on the American people. Prominent news organizations are the accomplices—if not coconspirators—in the biggest political scandal in U.S. history. Now, two years later, there is no sign of surrender: A ludicrous article in New York magazine on July 8 suggested Donald Trump has been a Russian intelligence asset for 30 years.
Fully invested in pushing the phony Trump-Russia plotline in a malicious attempt to destroy Trump's presidency, the media are intensifying this narrative and creating new villains in the process.
Enter Rep. James Jordan (R-Ohio).
The Ohio congressman has been under a relentless media siege since NBC News reported on July 3 that Jordan ignored "sexual abuse" by a team doctor when Jordan was an assistant coach for the wrestling team at The Ohio State University from 1986 to 1994. The article is short on evidence of sexual abuse but quotes a few of Jordan's former teammates who insisted the congressmen knew of the inappropriate behavior by Dr. Richard Strauss and did nothing about it. In April, the university announced it would investigate allegations against Strauss, who committed suicide in 2005.
The NBC News report offered mostly innuendo from less-than-credible sources: One accuser is an ex-con who did time in prison for mail fraud, drug possession, and stealing from investors; another is a shady business owner with a "long history of litigation and an apparent bone to pick with the Jordan family" who allegedly sent a disturbing picture to the widow of a former ………..
WAIT! THERE IS EVEN MORE ON THIS STORY AT THE LINK BELOW:
Fusion GPS Targets Jim Jordan – American Greatness