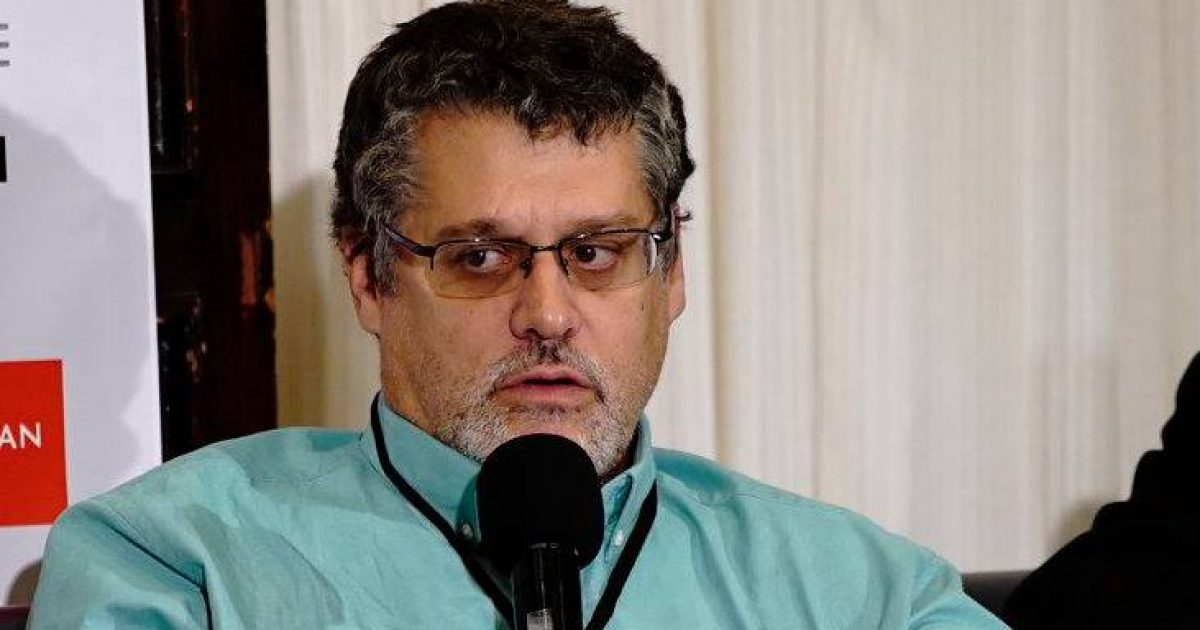 Glenn Simpson is the founder of Fusion GPS, the mover and shaker behind the anti-Trump Steele dossier. That dossier was funded by the Hillary Clinton campaign and the Democratic Nation Committee. Fusion GPS's job was to act as a front for the Perkins Coie law firm and get the dossier done. House Judiciary Chairman Bob Goodlatte received a letter from Simpson's attorneys stating that he would invoke the Fifth and not appear before the committee. Anytime someone invokes the Fifth so as not to incriminate themselves, you have to wonder what is being hidden.
As Written and Reported By John Sexton for Hot Air:
"When the day of reckoning is on the horizon, he chooses to lose his voice."
Trending: Was There An Attempt to Kidnap Julian Assange?
Attorneys representing Glenn Simpson sent a letter to House Judiciary Chairman Bob Goodlatte saying their client plans to invoke his Fifth Amendment right not to participate in a confidential deposition and asking that he be excused from the scheduled meeting next week. From the Hill:
"Consistent with the September 27, 2018 letter we sent to you, Mr. Simpson, whose testimony is a matter of public record, will not be participating in a confidential deposition before this Committee," lawyers for Simpson write, according to a copy of the letter obtained by The Hill. "He will instead invoke his constitutional rights not to testify under the First and Fifth Amendments of the Constitution."

take our poll - story continues below

Completing this poll grants you access to Great American Republic updates free of charge. You may opt out at anytime. You also agree to this site's Privacy Policy and Terms of Use.

The lawyers, who declined the committee's initial request for an interview late last month, blasted the joint investigation being led by Judiciary and the House Oversight and Government Reform committees as a partisan-driven probe aimed at undermining the ongoing investigation into Russian interference in the 2016 presidential campaign…

"The obvious – and at times explicitly stated – goal of this Committee ……
KEEP READING THERE IS EVEN MORE AT THE LINK BELOW:
Glenn Simpson invokes Fifth Amendment right not to testify before House Judiciary Committee