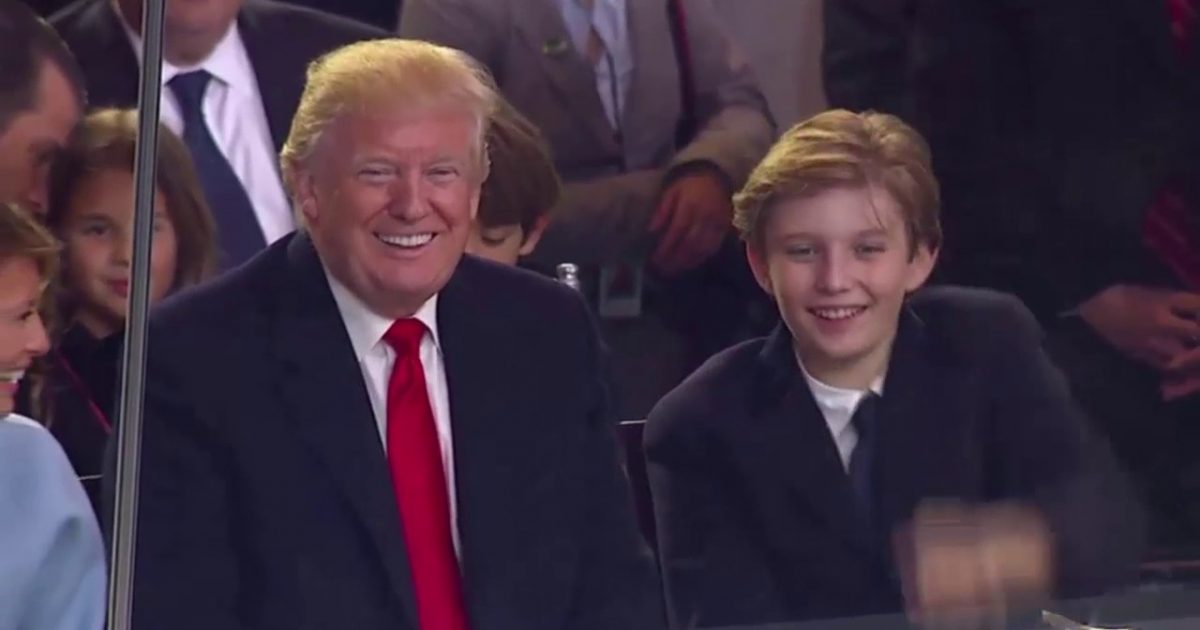 It is not all that surprising that ISIS would want the President's own son, Barron Trump killed. They have in fact ordered the hit. What this action is is the model of their disgusting and uncivilized actions to dominate the world. Do they think that they can harm the Presidents son? What they hope to do is strike fear and exercise intimidation. They are threatening the wrong child, don't you think?
As Written By Paul Bois for the Daily Wire:
After calling for the assassination of Pope Francis, ISIS has called for the assassination of Donald Trump's 11-year-old son, Barron.
Trending: Even MORE Despicable Behavior Unearthed in Broward Sheriff's Office
According to The Washington Free Beacon, "pro-ISIS internet channels are calling for the assassination of President Donald Trump's son, Barron, and have shared personal details of the child's life on its social media networks, including the address of his school."
take our poll - story continues below
Is Biden's Vaccine Mandate Unconstitutional?
Completing this poll grants you access to Great American Republic updates free of charge. You may opt out at anytime. You also agree to this site's Privacy Policy and Terms of Use.
The Middle East Media Research Institute (MEMRI) translated a mass call for terrorists to assassinate Barron Trump that was disseminated on the widely-used Telegram app. The message not only shared the name of Barron's school, but also a Google map image pinpointing its location.
"Using the hashtag 'handle the son of the mule of America,' the supporter, who uses the name "Dak Al-Munafiqeen,' Arabic for 'striking the hypocrites,' wrote: 'Barron Trump goes to this school in Washington,'" according to MEMRI. "The post was followed by a photo of Barron Trump. To widely disseminate the call for assassination, several pro-ISIS Telegram channels have shared and forwarded the post."
Thankfully for both President Trump and 11-year-old Barron, America's First Family is well protected by the Secret Service, though technology in coming years could make protecting the First Family outside the White House a difficult task.
With the advancement of drone warfare, where machines have increasingly become more …….
THERE IS MORE HERE KEEP READING:
ISIS Calls For The Assassination Of Barron Trump | Daily Wire