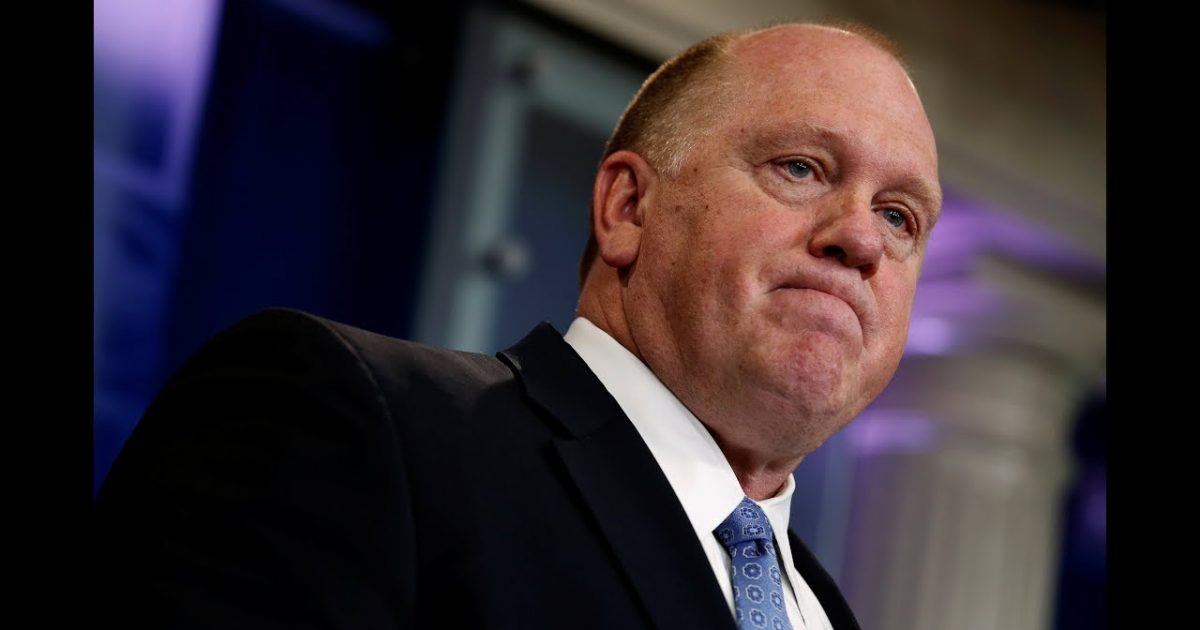 A former director of Immigration and Customs Enforcement has no good thing to say about Atlanta Mayor Keisha Lance Bottoms and her action against ICE. Tom Homan was on FOX and Friends Saturday and pointed out what the Mayor's actions were really all about. She signed a measure that will not allow ICE detainees to be held in the Atlanta jail. Mr. Homan sees it for what it really is, a resistance movement against President Donald Trump.
As Written and Reported By Fox News Insider:
Keisha Lance Bottoms to stop the city's jail from receiving people detained by Immigration and Customs Enforcement (ICE) is in opposition to the president and his administration.

Trending: The Liberals have a strategy to take over RED states

Bottoms signed an executive order on Thursday to permanently stop the city jail from receiving the detainees and requested that ICE officials transfer current detainees from the city's detention center as soon as possible.

take our poll - story continues below

Is Biden's Vaccine Mandate Unconstitutional?

Completing this poll grants you access to Great American Republic updates free of charge. You may opt out at anytime. You also agree to this site's Privacy Policy and Terms of Use.

Homan, ICE's former acting director and a Fox News contributor, said that Bottoms was "horrified" by family separations at the U.S.-Mexico border, which led to her decision.

"This is anti-Trump, anti-administration," he said. "Her first reason for wanting ICE out of the facility is that she was horrified by the family separation situation on the border. That was a different agency … She needs to get her agency straight and who to blame for what issue."

Bottoms' decision comes months after she signed a separate order that blocked the city jail from accepting any new ICE detainees amid enforcement of President Trump's "zero tolerance" immigration policy.
"It is untenable for our city to be complicit in the inhumane immigration policies that have led to the separation of hundreds of families at the United States southern …..
WAIT! THERE IS MORE. KEEP READING AT THE LINK BELOW:
'This Is Anti-Trump': Homan Hits Back at Atlanta Mayor for Ending Ties With ICE | Fox News Insider