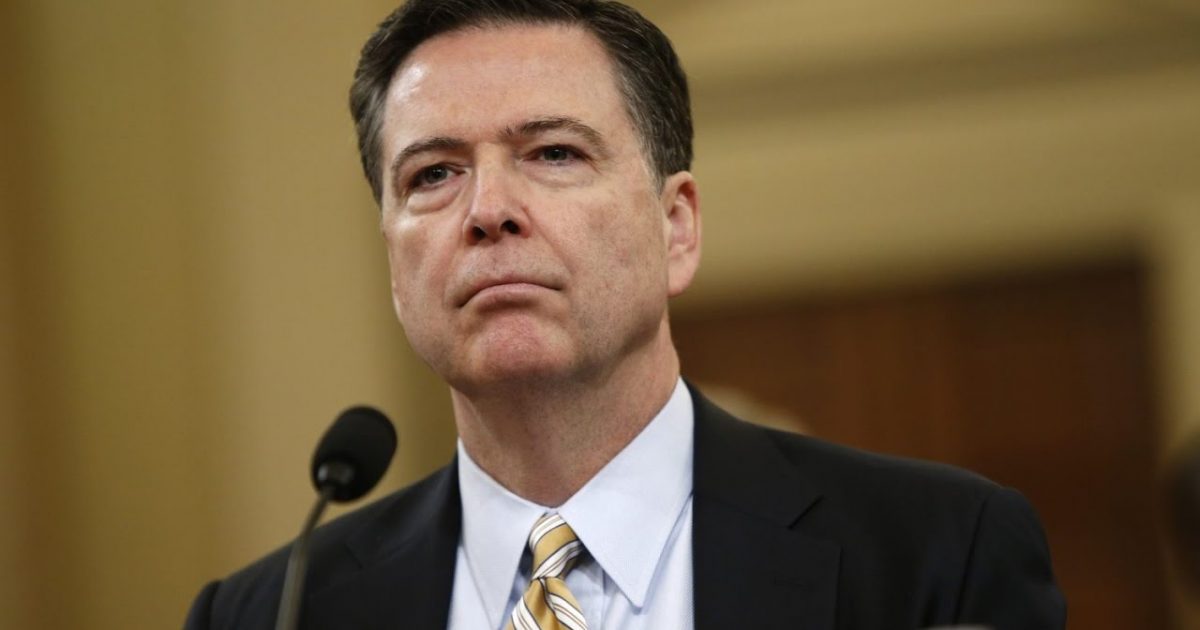 It is beginning to appear that Former FBI Director James Comey will soon go on the offensive against the President of the United States. That is what you can infer from the Twitter remark that was just made. In line with that, just fired FBI Deputy Director Andrew McCabe was also making threats. Both of these men have now joined forces with Special Counsel Robert Mueller in what looks like a cabal to take out the President. You can almost hear them saying to one another: "You lie, and I'll swear to it." Is this where this is going?
As Written and Reported By Daniel Chaitin for the Washington Examiner:
"And they can judge for themselves who is honorable and who is not," he added in a terse tweet. Comey has a book coming out next month and a planned media tour to go along with it.
Mr. President, the American people will hear my story very soon. And they can judge for themselves who is honorable and who is not.

Trending: Kanye West: 'I Am Running for President of the United States'

— James Comey (@Comey) March 17, 2018
take our poll - story continues below
Should Congress Remove Biden from Office?
Completing this poll grants you access to Great American Republic updates free of charge. You may opt out at anytime. You also agree to this site's Privacy Policy and Terms of Use.
Trump, who last night celebrated McCabe's ouster as a "great day for democracy," had just tweeted about how the "fake news" media was "beside itself" when "McCabe was caught, called out and fired."
"How many hundreds of thousands of dollars was given to wife's campaign by Crooked H friend, Terry M, who was also under investigation? How many lies? How many leaks? Comey knew it all, and much more!" Trump said.
Right before Comey tweeted, the Associated Press reported that McCabe, like Comey, kept …..
THERE IS WAY MORE HERE KEEP READING:
James Comey warns Trump: The American people will 'soon' be able to judge 'who is honorable and who is not'