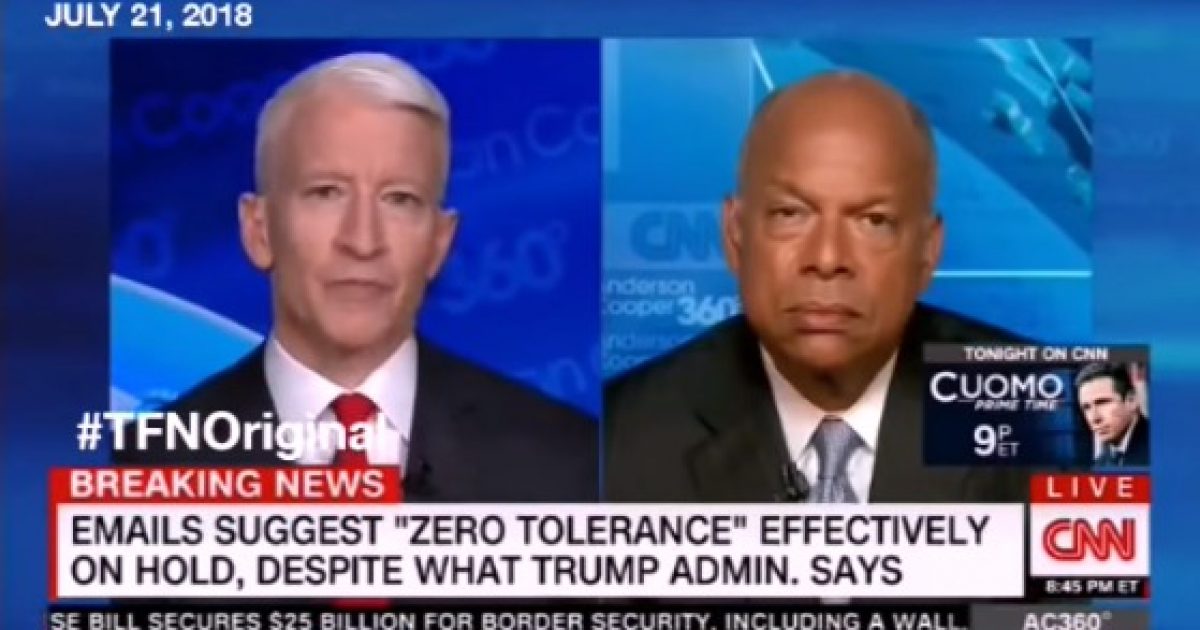 [VIDEO] Former President Obama's Department of Homeland Security Secretary Jeh Johnson had some unexpected comments about immigration. In this video, you will be pleasantly surprised t Mr. Johnson's take on the Catch and Release Policy that the Democratic Party advocates. All the moves that the Dems have been making this past week, with the fine assistance of the mainstream media, have been designed so that every immigrant that is detained at our borders will be released into our country. Here is what Jeh Johson thinks is all wrong about that.

As Written and Reported By Amber Athey for the Daily Caller:
Jeh Johnson, who served as secretary of Department of Homeland Security during the Obama administration, explained on Thursday night why catch and release is bad immigration policy.
The Trump administration currently has a zero-tolerance policy on illegal border crossings, meaning every person who crosses the border illegally is prosecuted. Those people are detained while awaiting prosecution rather than being released and asked to come back for their court hearings — known as "catch and release."
Johnson explained on CNN why catch and release is not a realistic immigration policy.
"Without a doubt this is a problem, migrants not returning to court when they are released. A number of deportation orders are issued in absentia," Johnson said. "Which is why one of the things we tried to do when we had the families coming in was to expand family detention."
"This is a real issue and we cannot have a system of catch and release. We are a sovereign nation. We have to secure our borders, and so we just simply cannot have a situation where people are apprehended, they're released, they don't return to court, and they know they're …..
KEEP READING THERE IS WAY MORE HERE!!!
Trending: Kanye West: 'I Am Running for President of the United States'
Obama's DHS Sec: You Can't Have A System Of Catch And Release | The Daily Caller
take our poll - story continues below
Should Congress Remove Biden from Office?
Completing this poll grants you access to Great American Republic updates free of charge. You may opt out at anytime. You also agree to this site's Privacy Policy and Terms of Use.