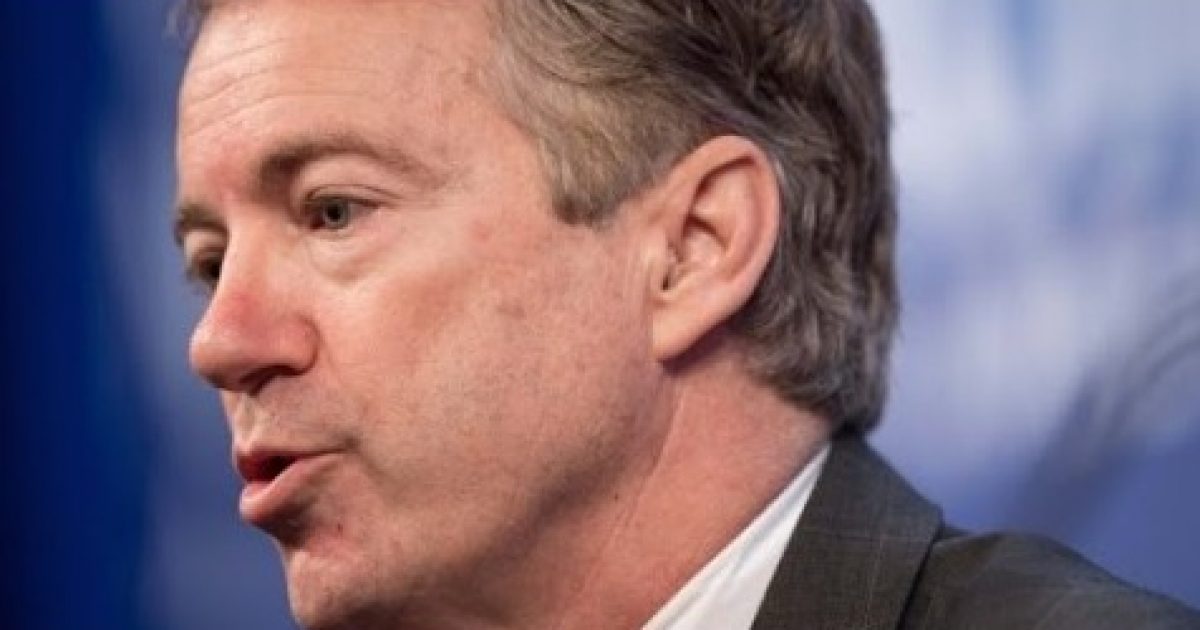 Claude Taylor is a  former Clinton White House and presidential campaign staffer who just fantasied out loud that he would like to beat the crap out of Senator Rand Paul. This is just another example of the tolerant left (intolerant, actually) and their inability to enter into any political dialog in a civil manner. It is not exactly clear what particular issue it is that he would be inclined to fight Senator Paul over. Not that it matters, but Taylor is involved in some resistance-style groups.
As Written and Reported By Timothy Meads for Townhall:
Former Clinton White House and presidential campaign staffer, Claude Taylor, tweeted today that "it would be tempting to beat the crap out of Rand Paul" if he lived in the Kentucky senator's hometown.
Trending: World Wide Web Founder Worried About the Growing Power Wielded by Google and Facebook
Claude Taylor, who worked on President Bill Clinton's 1992 and 1996 presidential campaigns, tweeted the following message: (which he has now deleted)
take our poll - story continues below
Should Congress Remove Biden from Office?
Completing this poll grants you access to Great American Republic updates free of charge. You may opt out at anytime. You also agree to this site's Privacy Policy and Terms of Use.
This tweet comes just months after Sen. Paul (R-KY) was attacked by his Bowling Green neighbor supposedly regarding a land dispute, but Sen. Paul denies that was the actual cause of the incursion.
Senator Paul's team told Townhall the following in June:
"Before Senator Paul was violently attacked from behind, he had no conversations or discussions with the attacker. There was no 'longstanding dispute.' This description is untrue. It is impossible to have a dispute when no words of disagreement were ever spoken – neither immediately nor at any other time before the attack occurred. In the decade prior to the attack, Senator Paul had no contact with the attacker.

The attack was a pre-meditated assault that broke six of the Senator's ribs and was complicated by fluid and blood around the…….
KEEP READING THERE IS WAY MORE AT THE LINK BELOW:
Former Clinton White House Staffer: It's 'Tempting to Beat the Crap out of Rand Paul' – Timothy Meads