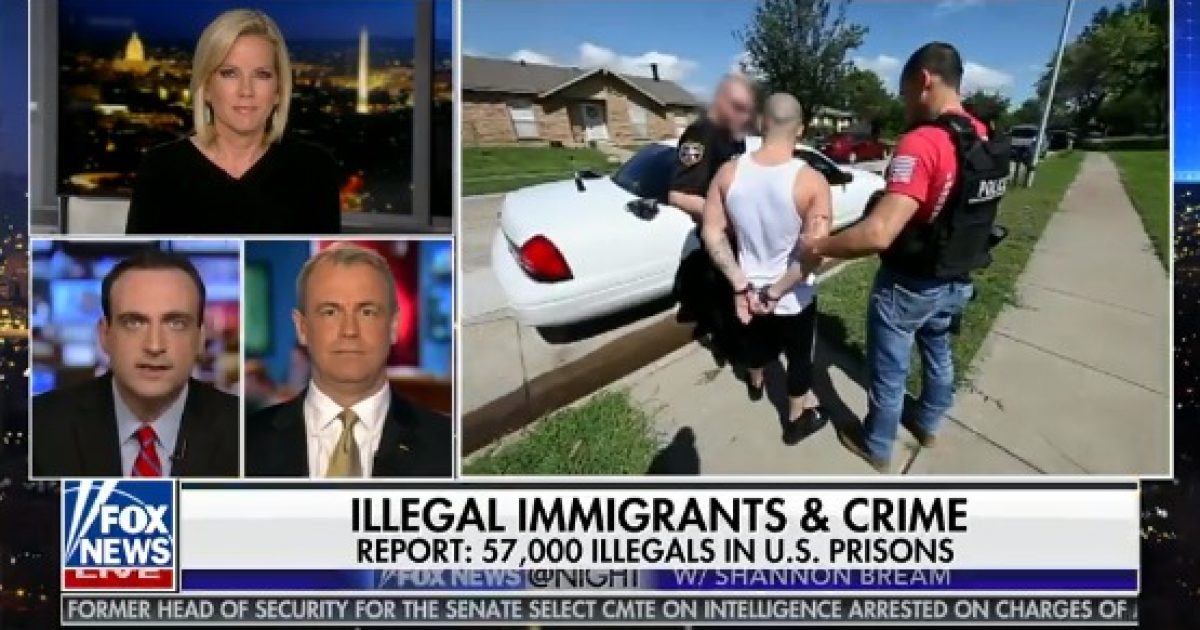 [VIDEO. WOW!] There is nothing more enjoyable than to watch a retired Army Colonel take charge of a discussion and drive his points home. That is what happened on FOX News when Colonel Kurt Schlichter discussed immigration issues with Izac Wright, a Forward Solution Strategy partner. It does not take long for host Shannon Bream to lose control of the situation. Enjoy the video. I did.
As Written and Reported By Cillian Zeal for the Western Journalism:
Former Army Col. Kurt Schlichter is going viral after a testy confrontation with an immigration activist on Fox News Thursday night — one that had the host throwing up her arms in defeat.
Schlichter, now a senior columnist at Townhall.com, has long been critical of illegal immigration and the lax policies that cause it.
Now, he was appearing on "Fox News @Night with Shannon Bream" along with Izac Wright, a Forward Solution Strategy partner. During the interview, he responded to a report that roughly half of the 57,000 federal inmates who were in federal prison were there on charges of smuggling or dealing drugs.
"Well gosh, I thought they were all aspiring valedictorians, Shannon," he said.
"Some of them are," Bream responded.
"In federal prison?" Schlichter said.
"Yes Kurt, migrants and other immigrants can be valedictorians," Wright tried to say before he was cut off.
"Apparently we've got to import a bunch of ……..
Trending: Damning New Evidence "Appears"

WATCH THE FULL VIDEO AND READ THE REST OF THE HEATED DEBATE HERE: WESTERN JOURNALISM
take our poll - story continues below
Should Congress Remove Biden from Office?
Completing this poll grants you access to Great American Republic updates free of charge. You may opt out at anytime. You also agree to this site's Privacy Policy and Terms of Use.