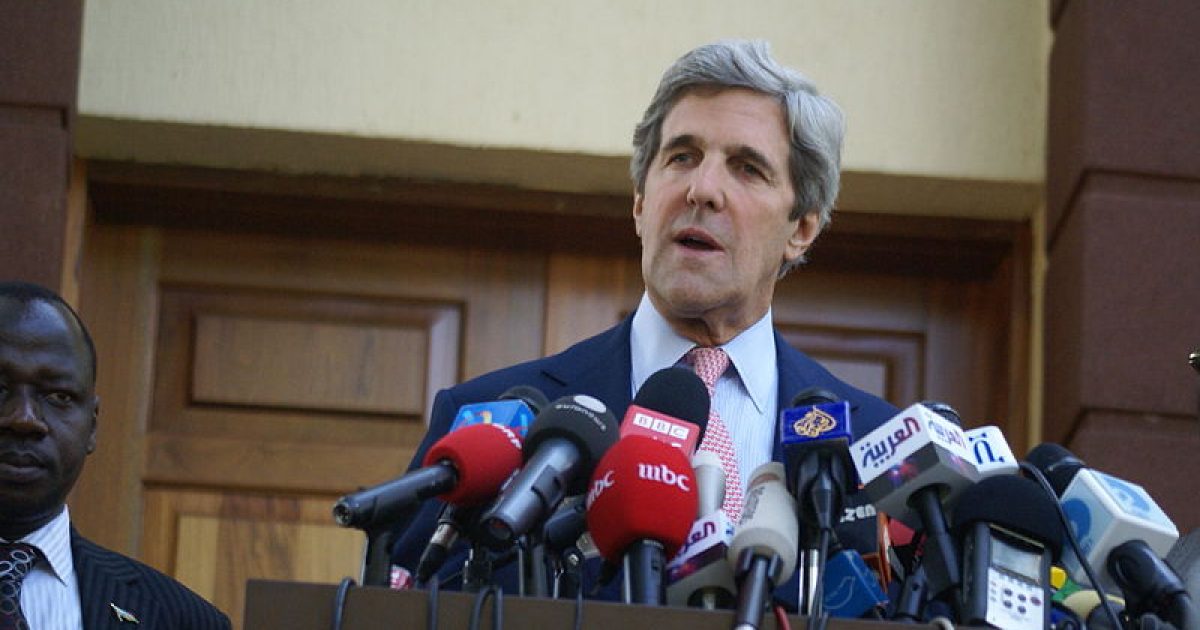 It has now been revealed that the John Kerry State Department had an active role in creating and promulgating the hoax Steele Russian dossier. At least three State Department officials were involved in either providing contacts and information for the dossier and then seeing that it was distributed and circulating. President Trump is correct in his assessment of corruption in Washington. Read these points.
As Written and Reported By Aaron Klein for Breitbart:
NEW YORK — Numerous officials from John Kerry's State Department have been fingered for playing roles in the distribution – and in one case, possibly also the compilation – of the largely discredited, 35-page anti-Trump dossier.
President Trump has been facing news media scrutiny for tweeting on Sunday about "leaking, lying and corruption at the highest levels" of federal agencies, including the State Department.
As the House Intelligence Committee has concluded, there was no collusion between Russia and the Trump Campaign. As many are now finding out, however, there was tremendous leaking, lying and corruption at the highest levels of the FBI, Justice & State. #DrainTheSwamp

— Donald J. Trump (@realDonaldTrump) March 17, 2018
While Trump did not provide specifics, two top officials at Kerry's State Department have already admitted to involvement in the dossier affair, and a third has been named.
Dossier author Christopher Steele was commissioned to produce the questionable document by the controversial Fusion GPS opposition research firm, which was paid for its anti-Trump work by Hillary Clinton's 2016 presidential campaign and the Democratic National Committee.
The Steele dossier was reportedly utilized by the FBI in part to conduct its probe into Trump over unsubstantiated claims of collusion with Russia. According to House Intelligence Committee documents, the questionable dossier was also used by Obama administration officials to obtain a FISA warrant to conduct surveillance on Carter Page, who briefly served as a volunteer foreign policy adviser to Trump's campaign. The political origins of the dossier and issues relating to Steele's credibility as a source were kept from the FISA court, a House Republican memo documents.
Below are five major problems regarding the dossier and the roles allegedly played by Kerry State Department…..
THERE IS WAY MORE HERE KEEP READING:
Trending: CNN Panel Bashes Hillary Clinton?
Five Major Problems Regarding John Kerry's State Department and the Trump Hoax Dossier