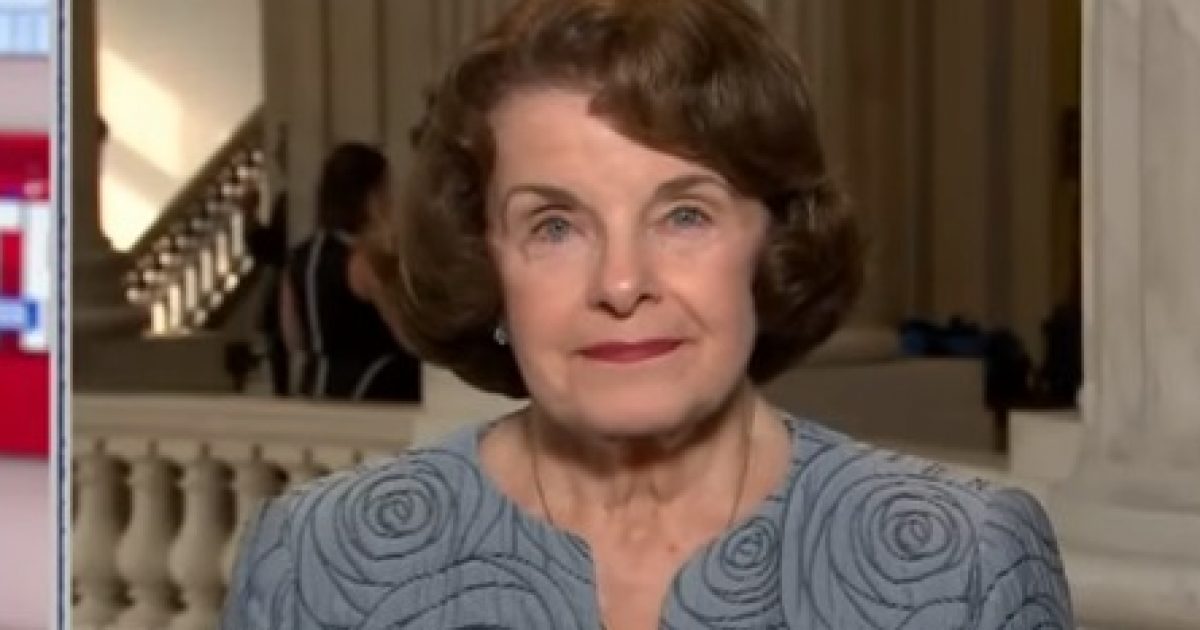 It just may be that we just saw Senator Dianne Feinstein hedge her bets on the reliability of Judge Kavanaugh accuser Dr. Christine Blasey Ford. It is quite astounding that Senator Feinstein would also be concerned about the truthfulness of the facts to be presented by Ms. Ford. Feinstein says, however, that this could very well be because of the trauma that she underwent nearly 40 years ago. You read and you decide.
As Written and Reported By Kevin Daley for the Daily Caller:
Democrats lambasted the Senate Judiciary Committee's plans to convene a hearing on Dr. Christine Blasey Ford's sexual assault allegations against Supreme Court nominee Brett Kavanaugh Tuesday, while the panel's top Democrat appeared to doubt the veracity of Ford's memory.
take our poll - story continues below
Completing this poll grants you access to Great American Republic updates free of charge. You may opt out at anytime. You also agree to this site's Privacy Policy and Terms of Use.
Trending: Tech Giants are Strangling our Culture and Economy
Democratic Sen. Dianne Feinstein of California, the Judiciary Committee's ranking member, spent much of the day criticizing committee Republicans for moving too hastily. But by Tuesday afternoon, she told reporters that the trauma of the event Ford described may have adversely affected her memory.
From colleague Connor Marley. Feinstein on Ford. Says Ford "is a woman that has been, I think, profoundly impacted, on this..I can't say that everything is truthful. I don't know."

— Chad Pergram (@ChadPergram) September 18, 2018
The senator subsequently clarified that she believes Ford is credible.
Feinstein just now clarifies: "Look I believe she is credible. What we have wanted is an investigation carried out to look at the facts before there was a hearing. The republican majority is apparently not going to do that. But based on what I know at this stage she is credible." https://t.co/yDldaHTrDe

— Alan He (@alanhe) September 18, 2018
Early Tuesday, her office told reporters that the GOP was wrong to limit public testimony to…
WAIT! THERE IS EVEN MORE. KEEP READING AT THE LINK BELOW:
Feinstein Questions Truthfulness of Kavanaugh Accuser, Immediately Back Peddles | The Daily Caller