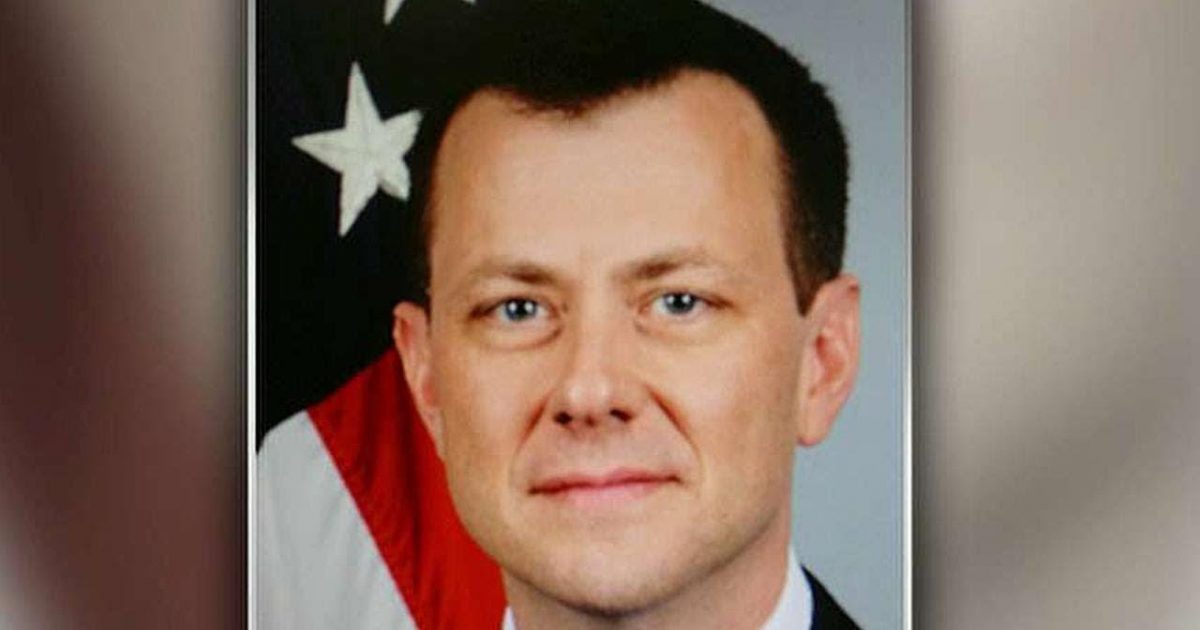 The word has already leaked out that FBI's Strzok was seen to laugh off questions that he received in a closed-door hearing in front of the House Judiciary Committee? It was also reported that he was advised by his FBI counsel to not answer a whole host of questions about his behavior and the investigation into the Hillary Clinton email server. Does Mr. Strzok think that he can no longer be reached for his anti-Trump bias that he displayed? 
As Written and Reported By Brooke Singman for Fox News:
Embattled FBI official Peter Strzok was "smug" and "laughed off" questions during his closed-door congressional interview this week, though also told lawmakers he regrets sending the anti-Trump texts that made him the poster child for bureau bias, congressional sources tell Fox News.
Strzok spoke behind closed doors before the House Judiciary Committee on Wednesday, in his first congressional appearance following revelations of numerous anti-Trump messages he exchanged with bureau colleague Lisa Page during the 2016 campaign.
"Strzok was smug, defiant, and laughed off a lot of questions," one congressional source told Fox News following the interview. The source also echoed earlier reports that Strzok refused to answer some questions on the advice of counsel.
Another congressional source, though, told Fox News that Strzok "said he regretted sending the texts."
The latter revelation may come as no surprise. The discovery of those texts got him booted from the special counsel Russia probe. A recent inspector general report chastised him and other officials for anti-Trump messages. And last week, Strzok was escorted from his FBI office and lost his security clearance.
But Strzok is fighting back. And after President Trump tweeted complaints that the FBI official "refused to answer many questions," his attorney Aitan Goelman countered that his client "abided by his legal responsibility to follow the instructions of the FBI counsel, who …..
THERE IS MORE TO THIS STORY. CLICK ON THE LINK BELOW!
Trending: Did Hillary Clinton just joke that all Blacks look alike? (Video)
FBI's Strzok 'smug' and 'defiant' in House interview, but regrets sending anti-Trump texts | Fox News
take our poll - story continues below
Should Congress Remove Biden from Office?
Completing this poll grants you access to Great American Republic updates free of charge. You may opt out at anytime. You also agree to this site's Privacy Policy and Terms of Use.