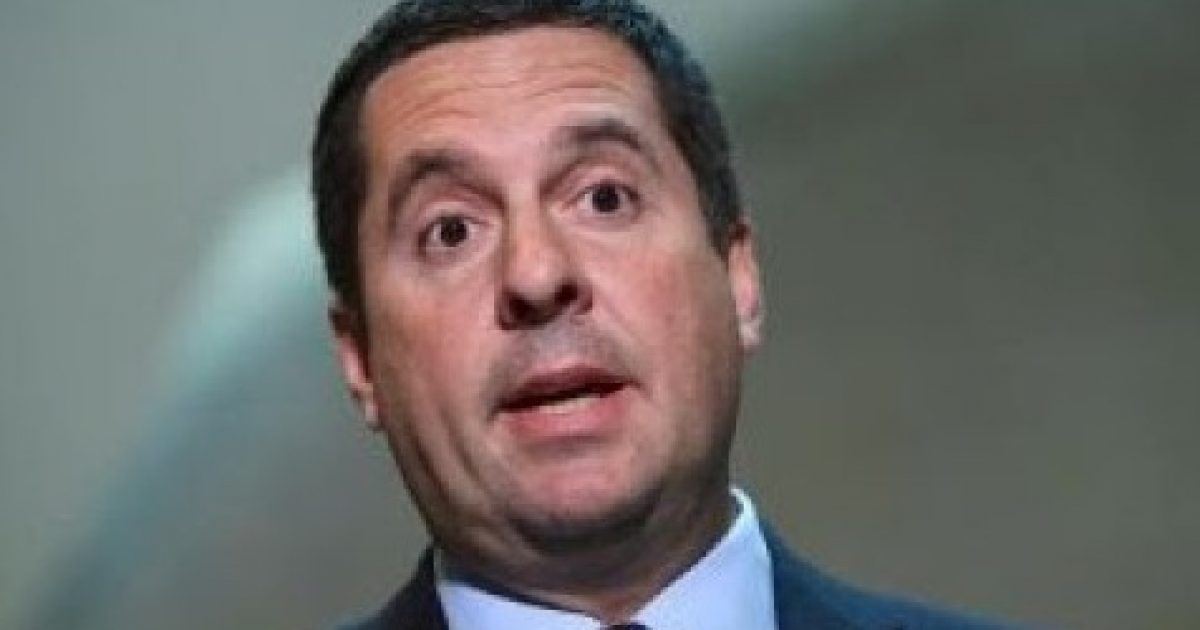 Representative Devin Nunes is rather upset with the about-face that the FBI pulled over the House FISA Memo. On Sunday, the Director of the FBI had been to Capitol Hill to see the memo. He stated that he saw no inaccuracies in the memo. That sounded hopeful that we would get a great product. Now the FBI and the Department of Justice are saying that the President should NOT release the memo as it could be damaging to national security. Some pundits feel that it is the FBI and the DOJ that may be damaged by the revelations in the memo. Will President Trump release the memo? The ball is now in his court.
As Written and Reported By Hank Berrien for the Daily Wire:
On Wednesday, Rep. Devin Nunes, who headed the GOP staff that wrote the controversial memo accusing the FBI of surveillance abuses against the Trump Administration, angrily denounced the FBI's warning to the White House not to release the memo.
Trending: There is one clear certainty about Tuesday's midterm elections (Video)
On Tuesday night, after his State of the Union address, President Trump indicated that he would release the memo. As reported by CNN, the FBI then sent a warning to the White House on Wednesday morning, stating, "As expressed during our initial review, we have grave concerns about material omissions of fact that fundamentally impact the memo's accuracy."
take our poll - story continues below
Completing this poll grants you access to Great American Republic updates free of charge. You may opt out at anytime. You also agree to this site's Privacy Policy and Terms of Use.
Nunes then blasted the FBI for its insistence that the memo remain undisclosed, calling the agency's reaction a "spurious objection."
He stated:
Having stonewalled Congress' demands for information for nearly a year, it's no surprise to see the FBI and DOJ spurious objections to allowing the American people to see information related to surveillance at these agencies. The FBI is intimately familiar …..
THERE IS MORE HERE KEEP READING:
Devin Nunes Blasts The FBI For Warning White House Over Releasing Memo | Daily Wire