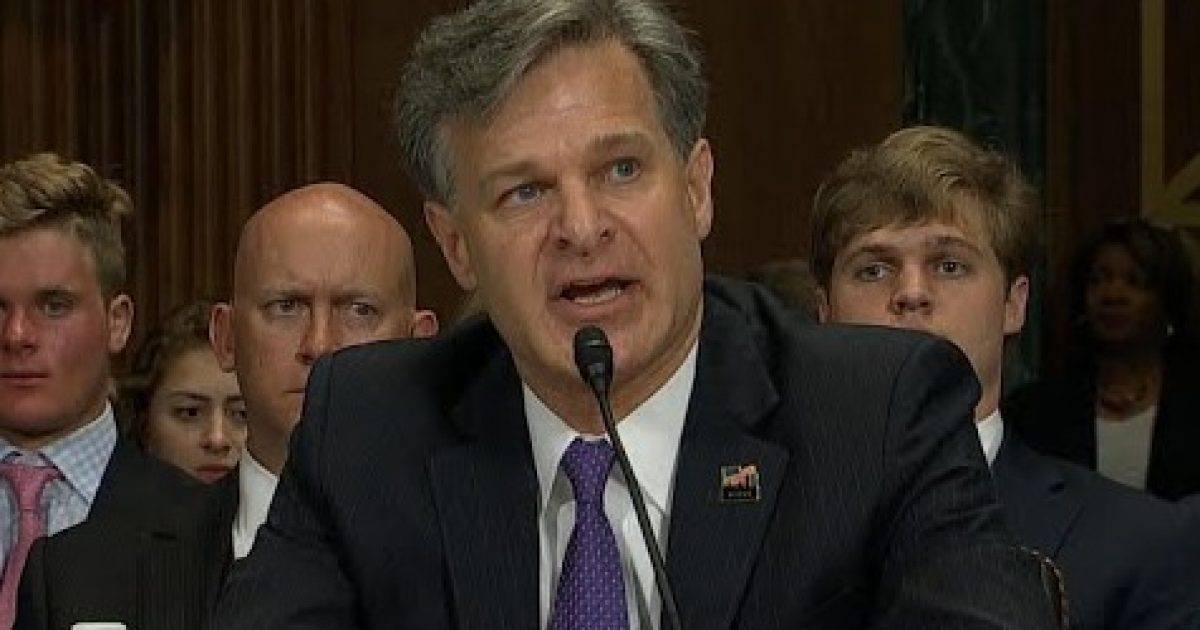 Director of the FBI, Christopher Wray, sent a memo to the rank and file of the FBI. In the memo, Mr. Wray bolsters up the morale of his team. His words are those of a good leader and manager. You must agree that they must not let the acts of a few persons in positions of authority have misused their powers for political purposes. The FBI has no politics built into it. The problem comes from the political appointees at the top. He knows that. We know that. It is good that he reminded them of their value to our nation.
As Written and Reported By Jason Devaney for Newsmax:
FBI Director Christopher Wray sent his own memo to bureau employees after a Republican memo detailing surveillance of the Trump campaign was made public Friday.
Trending: George Papadopoulos suspects he was targeted in a sting operation and wants Congress to investigate
BBC News obtained a copy of Wray's message, in which he said, "Talk is cheap."
take our poll - story continues below
Completing this poll grants you access to Great American Republic updates free of charge. You may opt out at anytime. You also agree to this site's Privacy Policy and Terms of Use.
"The American people read the papers, and they hear lots of talk on cable TV and social media. But they see and experience the actual work you do — keeping communities safe and our nation secure, often dealing with sensitive matters and making decisions under difficult circumstances. And that work will always matter more," Wray said.
"Talk is cheap; the work you do is what will endure."
Wray went on to explain how the FBI takes pride in its work and that he considers it "an incredible privilege to work beside you — and that I'm determined to defend your integrity and professionalism every day."
BBC senior North America reporter Anthony Zurcher posted a copy of the message on Twitter:
FBI Director Chris Wray has sent a rally-the-troops letter to FBI employees after today's Memo madness… pic.twitter.com/k2COdEaiCv

— Anthony Zurcher (@awzurcher) February 2, 2018

…….
KEEP READING THERE IS MORE HERE:
FBI Boss Christopher Wray Reacts to Nunes Memo: 'Talk Is Cheap' | Newsmax.com