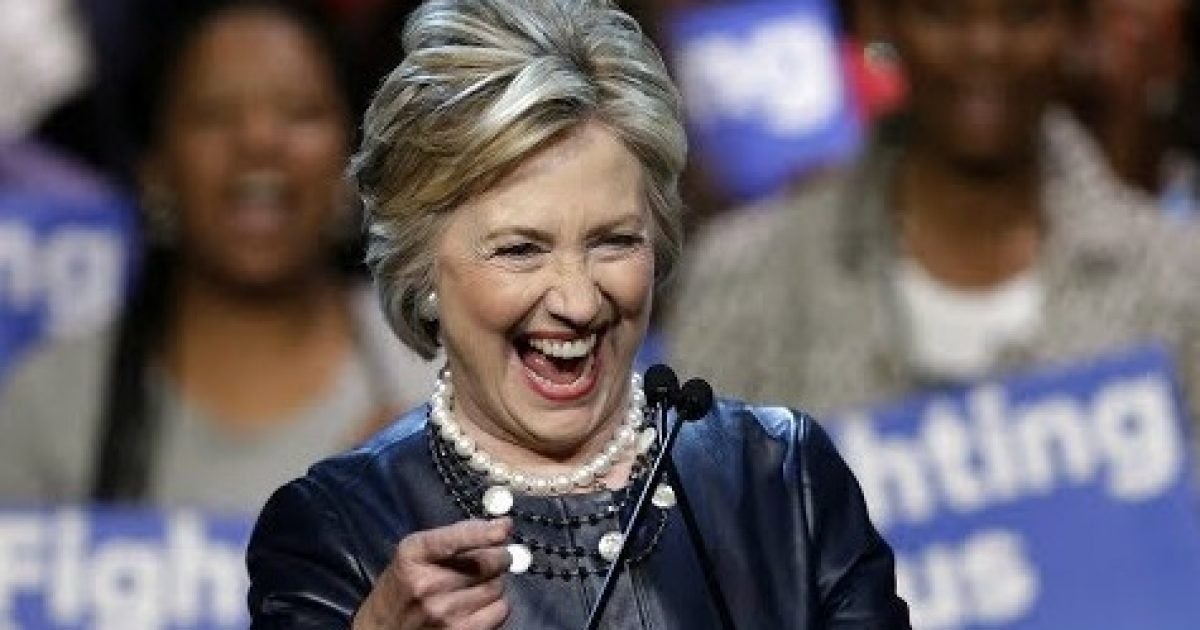 In an earlier report, it was said that the Hillary Clinton email server had been compromised by a Chinese company based in Washington, D.C. It was inferred that the Chinese were probably reading Hillary's email before she got around to it. This revelation came for President Donald Trump as does a lot of information: He tweeted it out to the public. Where did the President get his information? It was an IG report that was referred to by Representative Lou Gohmert. The FBI has now made a statement that says that the email server was never compromised. Who do you think you should believe?
As Written and Reported By Katelyn Caralle for the Washington Examiner:
An FBI official said Wednesday that the bureau has not found any evidence that Hillary Clinton's email servers were compromised, after some reports suggested they were.
Trending: Trump won? How did this analyst come to that conclusion?
"The FBI has not found any evidence the servers were compromised," the official said.
take our poll - story continues below
Who would you vote for if the elections were held today?
Completing this poll grants you access to Great American Republic updates free of charge. You may opt out at anytime. You also agree to this site's Privacy Policy and Terms of Use.
Trump tweeted Tuesday night about a report from the Daily Caller that said a Chinese company based in Washington, D.C. was able to gain access to Clinton's emails in real time.
"Report just out: 'China hacked Hillary Clinton's private Email Server.' Are they sure it wasn't Russia (just kidding!)? What are the odds that the FBI and DOJ are right on top of this? Actually, a very big story. Much classified information!" Trump posted to Twitter Tuesday night.
According to the report, some of the emails compromised contained classified information.
Last month, Rep. Louie Gohmert, R-Texas, said the intelligence community found most of the emails on the former presidential candidate's servers were sent to a "foreign entity" that was not related to Russia.
Gohmert asserted that the inspector general's …..
THERE IS WAY MORE HERE. KEEP READING AT THE LINK BELOW:
FBI: No evidence proving Hillary Clinton's email servers were compromised