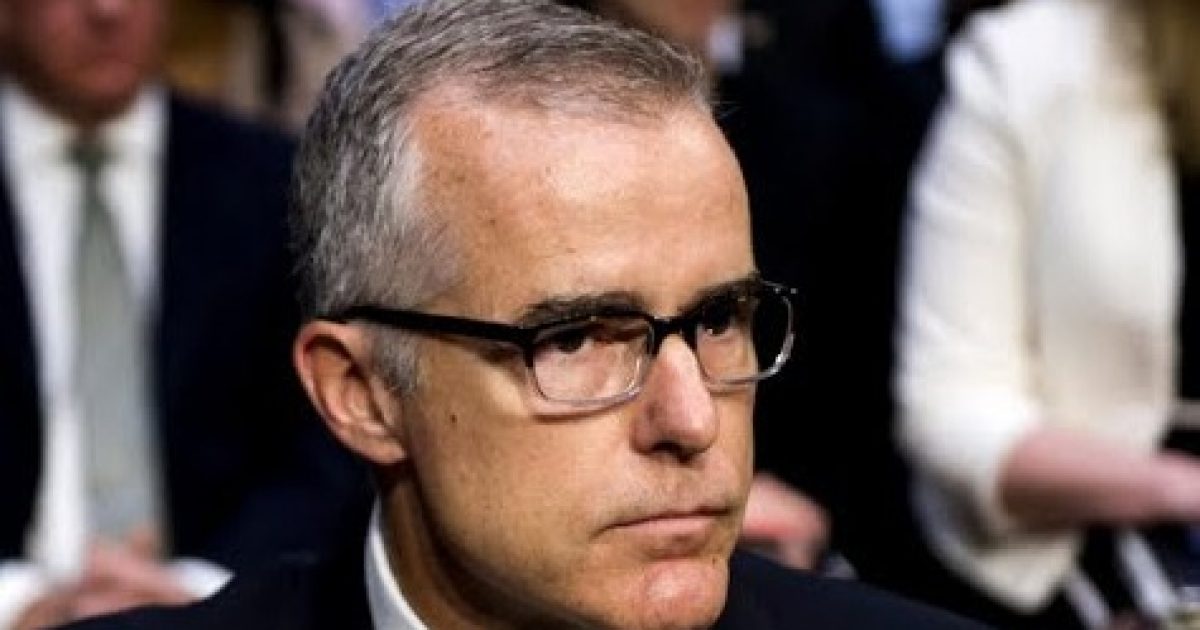 It is not what the mainstream media wants to report but this FBI agent not only approves of the firing of Deputy Director Andrew McCabe, but he felt "encouraged and hopeful" because of the firing. If you think back to the exoneration of Hillary Clinton and her email and server scandal, it was reported that 106 Agents and six DOJ lawyers were upset with James Comey and the administration for giving Hillary a pass. This story adds to that.
As Written and Reported By Howard Altman for the Tampay Bay Times:
Fred Humphries woke up Saturday morning and for the first time ever raised a blue and white Federal Bureau of Investigation flag on the pole in his front yard.
"I was encouraged and hopeful," said Humphries, 53, in an exclusive interview with the Tampa Bay Times, reacting to the news that former FBI director Andrew McCabe had been fired.
A day earlier, both men left the FBI after 21-year careers.
Humphries retired, a short while after serving a 60-day unpaid suspension for previously speaking to the Times without permission.
McCabe, fired after the Justice Department rejected an appeal that would have let him retire this weekend, is accused in a yet-to-be-released internal report of failing to be forthcoming about a conversation he authorized between FBI officials and a journalist.
Humphries said McCabe's firing was good for the organization because it is important for top officials to be held accountable for the same transgressions agents like him are. The McCabe firing is fitting, Humphries says, for a man accused of lack of candor about media contacts whose office launched an investigation into him talking to a newspaper.
"Every employee of the FBI voluntarily swears to observe the bureau's strict standards of conduct, especially in terms of candor and ethics," said Humphries. "When we fall short of that, we can expect appropriate sanctions. Yesterday's firing of the former deputy director demonstrates that those sanctions are meted out uniformly, regardless of rank or position……
THERE IS EVEN MORE HERE KEEP READING:
Trending: Damning New Evidence "Appears"
Former FBI agent Fred Humphries calls McCabe firing justified