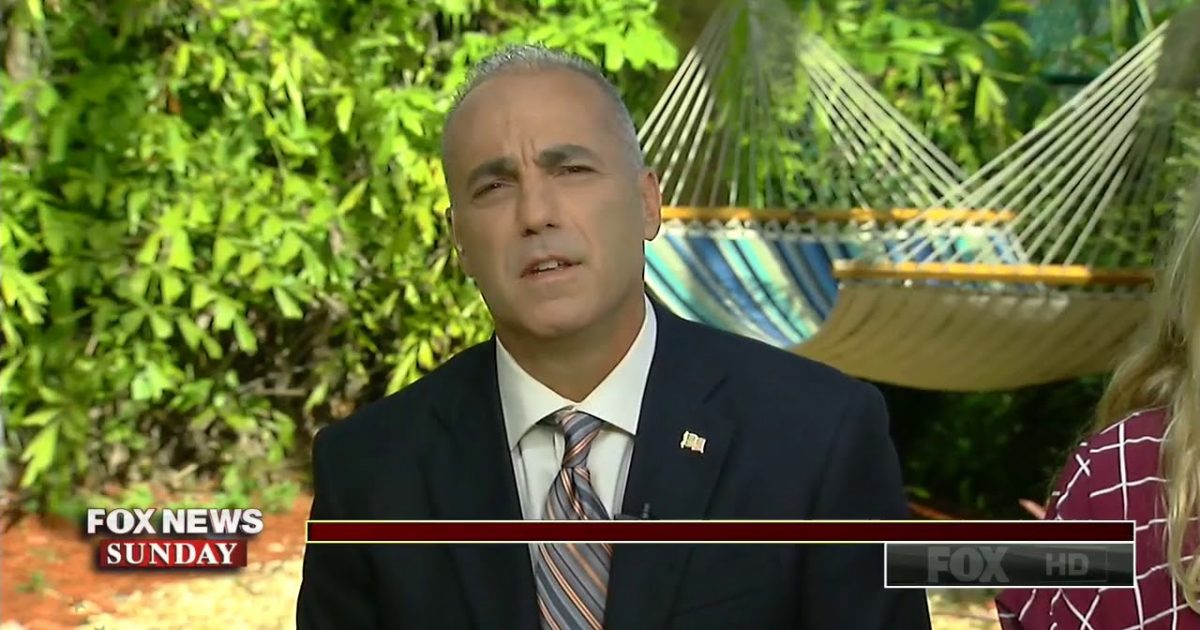 [VIDEO] The Father Of Student killed in the Florida high school basically just said to FOX News' Chris Wallace that it's not about the guns, stupid! Andrew Pollack lost his daughter in the horrific shooting and he does not want the discussion to be about gun control. He berates the mainstream media and FOX as well, for polarizing the coverage and making it all about gun control. What does Mr. Pollack want? He wants school safety and sees it as an achievable goal for right now.

As Written and Reported By Frank Camp for the Daily Wire:
Andrew Pollack, whose daughter was killed in the recent Parkland shooting, appeared on "Fox News Sunday," and railed against the media for making the incident about gun control rather than "school safety."
take our poll - story continues below
Completing this poll grants you access to Great American Republic updates free of charge. You may opt out at anytime. You also agree to this site's Privacy Policy and Terms of Use.
Trending: Is There a Plot to get Special Counsel Robert Mueller?
Here's the exchange between host Chris Wallace and Pollack:
WALLACE: I want to say right at the start how sorry all of us are for your loss, and what you've had to go through. Andrew, when you were at the White House at that very raw, emotional moment, you said, "Look, after 9/11, we fixed the situation; we made it a lot harder for people to get onto planes with guns." When you hear what Governor Scott just said; when you hear what President Trump is saying; will that fix the problem?

POLLACK: It's not gonna be fixed because I just heard what you said, what you're focusing on. Polarizing this event – the murder of these kids. You're talking about gun control. I just had to listen to you and Governor Scott talk about gun control.

Gun control is a big issue. No one in America is gonna come together on gun …..
THERE IS WAY MORE HERE KEEP READING:
WATCH: Father Of Student Killed In Parkland Slams Media For 'Polarizing' America Over 'Gun Control' Rather Than Talking About 'School Safety' | Daily Wire