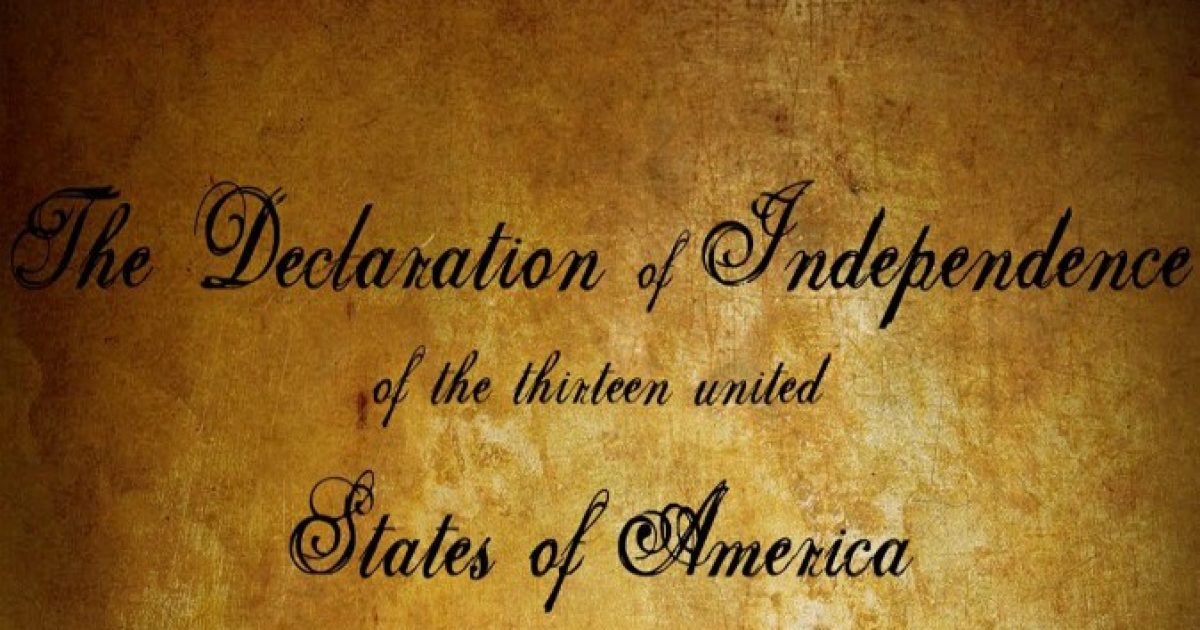 UPDATE: JULY 5, 2018 FACEBOOK ISSUES APOLOGY. See this article by Breitbart.
Do you need any further proof that giving a liberal any sort of power will lead to some form of collapse of what created and what built this country? To call perhaps the most essential document in our Nation's history, even if it's an excerpt, hate speech is beyond ludicrous.
Their true colors will continue to shine through and they'll make the same mistake that Barack Obama made after 8 years of being in office and seeing Trump win. He saw that WE THE PEOPLE were NOT happy with his so-called progress:
"What if we were wrong?" he asked aides riding with him in the armored presidential limousine.
Trending: CNN Panel Bashes Hillary Clinton?
As Written and Reported By Charlie Nash for the Breitbart:
take our poll - story continues below
Should Congress Remove Biden from Office?
Completing this poll grants you access to Great American Republic updates free of charge. You may opt out at anytime. You also agree to this site's Privacy Policy and Terms of Use.
Facebook removed an excerpt from the Declaration of Independence, claiming the text violated policies on "hate speech."
The Liberty County Vindicator had been uploading the Declaration of Independence in parts to their Facebook page, only for the tenth part to be removed by the social network.
The text was as follows:
He has abdicated Government here, by declaring us out of his Protection and waging War against us.

He has plundered our seas, ravaged our Coasts, burnt our towns, and destroyed the lives of our people.
He is at this time transporting large Armies of foreign Mercenaries to compleat the works of death, desolation and tyranny, already begun with circumstances of Cruelty & perfidy scarcely paralleled in the most barbarous ages, and totally unworthy the Head of a civilized nation.
He has constrained our fellow Citizens taken Captive on the high Seas to bear Arms against their Country, to become the executioners of their friends and Brethren, or to fall themselves by their Hands.
He has excited domestic insurrections amongst us, and has endeavoured to bring on the inhabitants of our frontiers, the merciless Indian Savages, whose known rule of warfare, is an undistinguished destruction of all ages, sexes and….
THERE IS MORE ON THIS ARTICLE AT THE LINK BELOW:
Facebook Removes Declaration of Independence Excerpt for 'Hate Speech' | Breitbart