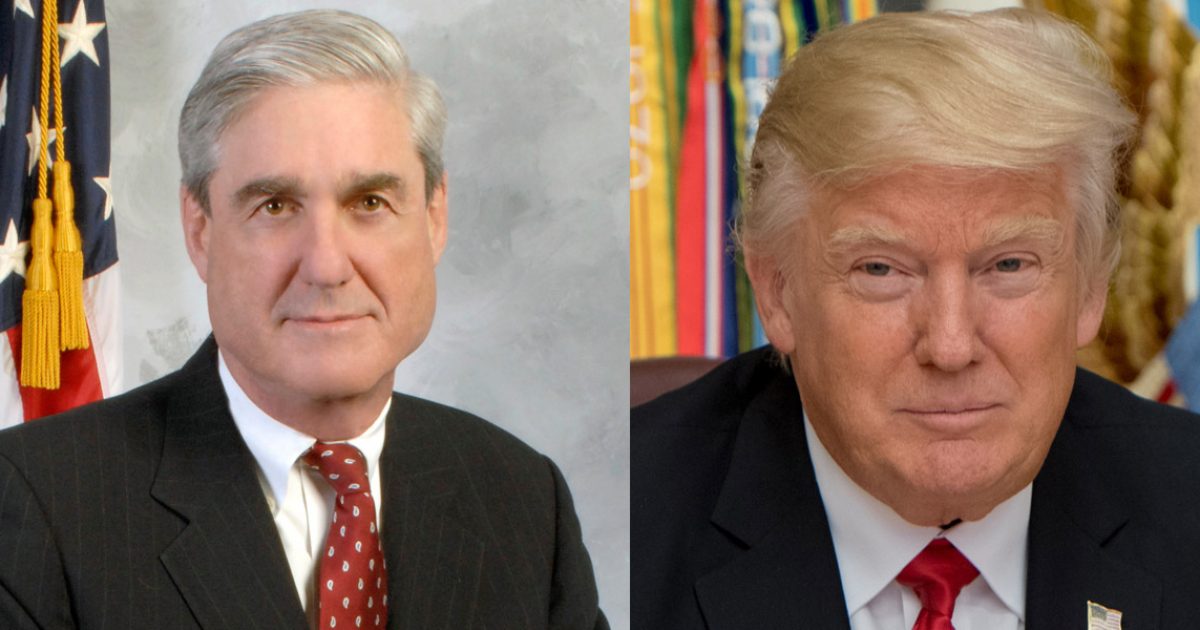 With the forced resignation of Attorney General Jeff Session, President Donald Trump has refocused all eyes upon Special Counsel Robert Mueller.
As Written and Reported By Chris Swecker for Fox News:
Now that the midterm elections are over, I believe that Special Counsel Robert Mueller is probably just weeks away from finishing his investigation of Russian interference in our 2016 presidential election and possible cooperation between the Donald Trump campaign and Russia to put Trump in the White House.
The biggest fear from the Resistance and the Democrats (they are the same?) is that the President now has the leverage that he needs to fire Mueller.
In fact, some news organizations were reporting Thursday that Mueller's team has begun work on its final report. It is widely assumed that Mueller did not want to release his report during the midterm election campaign, to follow a Justice Department policy of refraining from actions during campaign season that could influence the outcome of elections.

Trending: A Critical Issue Exposed Within the Mainstream Media 

New questions have arisen about what will happen with the Mueller probe in the wake of President Trump's firing of Attorney General Jeff Sessions on Wednesday.
take our poll - story continues below
Should Congress Remove Biden from Office?
Completing this poll grants you access to Great American Republic updates free of charge. You may opt out at anytime. You also agree to this site's Privacy Policy and Terms of Use.
There are some compelling reasons that the President should NOT do this. Here are the words of an FBI Agent who knows Mr. Mueller quite well. You read and you decide.
I believe the national interest demands that Mueller be allowed to finish his investigation, which began in May 2017, without interference. The investigation is our best chance of learning the truth about Russia's malicious actions towards the United States.

Understanding what Russia has done in the past to interfere in American elections – and undermine our country in other ways – is vital not just for historical purposes, but to understand what actions we need to take to…..
WAIT! KEEP READING. THERE IS MORE AT THE LINK BELOW:
Ex-FBI Agent: President Trump, don't say 'You're Fired!' to Mueller | Fox News