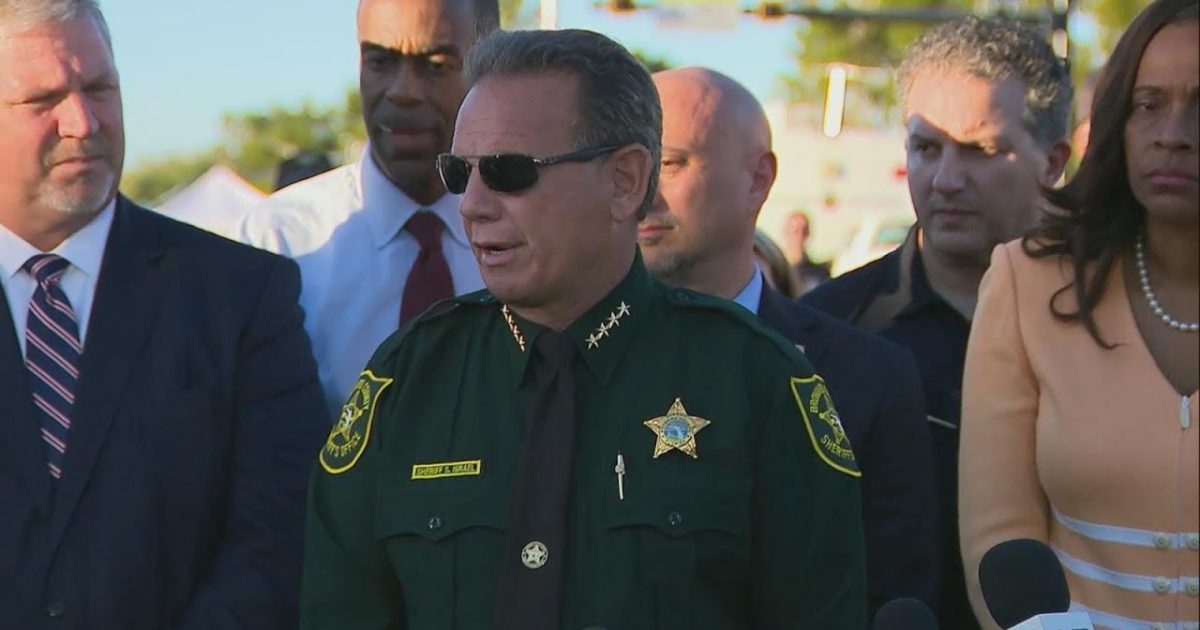 The Broward Couty Sheriff's Department, under the leadership of Sheriff Scott Israel, has been accused of even more despicable behavior in the wake of the horrific high school shooting in Parkland, Florida. In this article, you will read of how the Sheriff seems to be concerned about damage control for his job than he is about addressing the issues of the shooting.  
As Written and Reported By Andrew West for The Constitution: 
The seemingly unending saga of incompetence at the Broward County Sheriff's Department enters its third week in earnest today, as even more evidence of complete and utter failure has been uncovered.
For those of you still catching up, the Broward County Sheriff's Department has been engaged in a debacle of the highest order following the Valentine's Day Massacre carried out by former Stoneman Douglas High School student Nikolas Cruz.  The obviously mentally ill teen, who heard demonic voices directing him while he slay 17 of his former classmates two weeks ago, had been reported to police and the FBI nearly four dozen times before his rampage, with callers informing authorities in no uncertain terms that Cruz was a threat to the school.
He was "going to explode" and "shoot someplace up", according to those who attempted, in vain, to stop him.
The reason for the FBI's inability to follow up with the lead has been chalked up to unadulterated laziness, with the federal office simply not corresponding with the Miami field office regarding Cruz.
When it comes to the Broward County Sheriff, however, the story takes a darker turn.
In news that was broken first here on Constitution.com, the Broward County authorities had long been engaged in a campaign of lies with the Parkland school districts in order……..
THERE IS EVEN MORE ON THIS STORY HERE KEEP READING: CONSTITUTION
Trending: Kanye West: 'I Am Running for President of the United States'
take our poll - story continues below
Should Congress Remove Biden from Office?
Completing this poll grants you access to Great American Republic updates free of charge. You may opt out at anytime. You also agree to this site's Privacy Policy and Terms of Use.