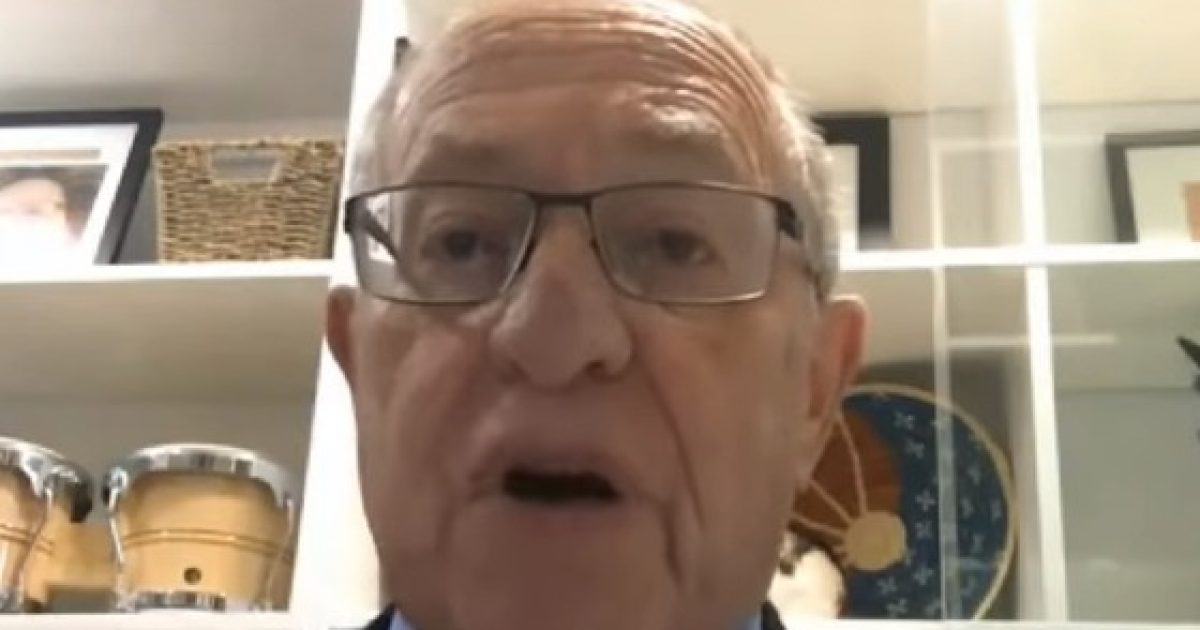 Harvard Law Professor Alan Dershowitz is skeptical that Michael Cohen has anything on President Donald Trump that could be construed as a crime. The President's former personal lawyer has said that the President knew of Donald Trump Jr.'s meeting with the Russians in Trump Tower. They did or did not discuss having any dirt on Hillary Clinton. Here is where Mr. Dershowitz thinks that there is a problem. 
As Written and Reported By Ian Hatchett for Breitbart:
On Friday's broadcast of CNN's "AC360," Harvard Law Professor Alan Dershowitz stated that if Michael Cohen's claims about President Trump's knowledge of Donald Trump Jr.'s Russia meeting are true, it's "a big deal from a political and public relations point of view," but it isn't a legal issue.
Trending: Kanye West: 'I Am Running for President of the United States'
Dershowitz said, "Oh, it's a political problem, to be sure, but I don't think it's a legal problem. Even if the president knew of the meeting, knew exactly the role of the woman who was there, that she was representing the Russian government, and even knew that they were going to go to try to collect dirt that had already been gotten by the Russians on Hillary Clinton, that would be a political sin, but it wouldn't be a federal crime. And I think if this is the best that Cohen has to offer, I don't think he's going to be given immunity by the federal prosecutors. He may have to compose, and not only sing, in order to get that…because this isn't very much, from a legal point of view. It's a big deal from a political and public relations point of view, but legally, it's a 3 on a scale of 10, maybe…
take our poll - story continues below
Should Congress Remove Biden from Office?
Completing this poll grants you access to Great American Republic updates free of charge. You may opt out at anytime. You also agree to this site's Privacy Policy and Terms of Use.
KEEP READING THERE IS EVEN MORE AT THE LINK BELOW:
Dershowitz: Even if Cohen's Claims Are True, 'It's Not a Crime' – It's 'A Political Problem' | Breitbart