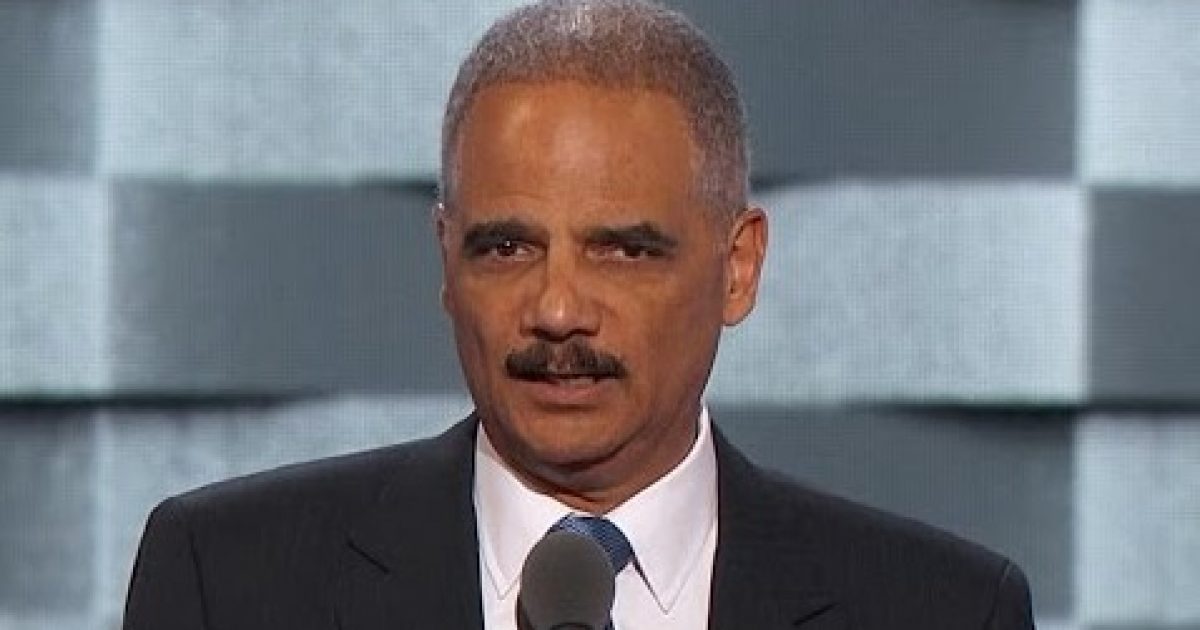 For two years the far Left has tried its very best to nail President Donald Trump with the Russian collusion story and now that that has failed they are banking on the 25th Amendment. Barack Obama's former Attorney General Eric Holder is now saying that he thinks that the 25th should be used. Excuse me for asking, but what close association has Mr. Holder had with the President of the United States that allows him to make such a judgment? That does not seem to matter to him and you can read his remarks below.
As Written and Reported By Joshua Caplan for Breitbart: 
Obama-era Attorney General Eric Holder on Tuesday called for members of President Donald Trump's Cabinet to invoke the 25th Amendment to remove him from office.
Trending: If Hillary Doesn't Want President Trump's Attention Maybe She Should Stop Doing Stuff Like This
Amid a series of tweets commemorating the September 11 attacks, President Trump criticized the Justice Department, citing a quote from Fox Business Network host Lou Dobbs. "ERIC Holder could be running the Justice Department right now and it would be behaving no differently than it is," the president tweeted, citing Dobbs. In response, Holder accused President Trump of politizing the somber holiday. "This is not a day for the usual unhinged Trump politics," Holder tweeted. "This is a day to remember the innocent Americans we lost and the brave first responders who gave their lives. They're the best of America and we should honor their sacrifice."
This is not a day for the usual unhinged Trump politics. This is a day to remember the innocent Americans we lost and the brave first responders who gave their lives. They're the best of America and we should honor their sacrifice. https://t.co/vxBP2oZX5e

take our poll - story continues below

Completing this poll grants you access to Great American Republic updates free of charge. You may opt out at anytime. You also agree to this site's Privacy Policy and Terms of Use.

— Eric Holder (@EricHolder) September 11, 2018
THERE IS STILL MORE ON THIS STORY. KEEP READING AT THE LINK BELOW:
Eric Holder Suggests Using 25th Amendment to Remove President Trump