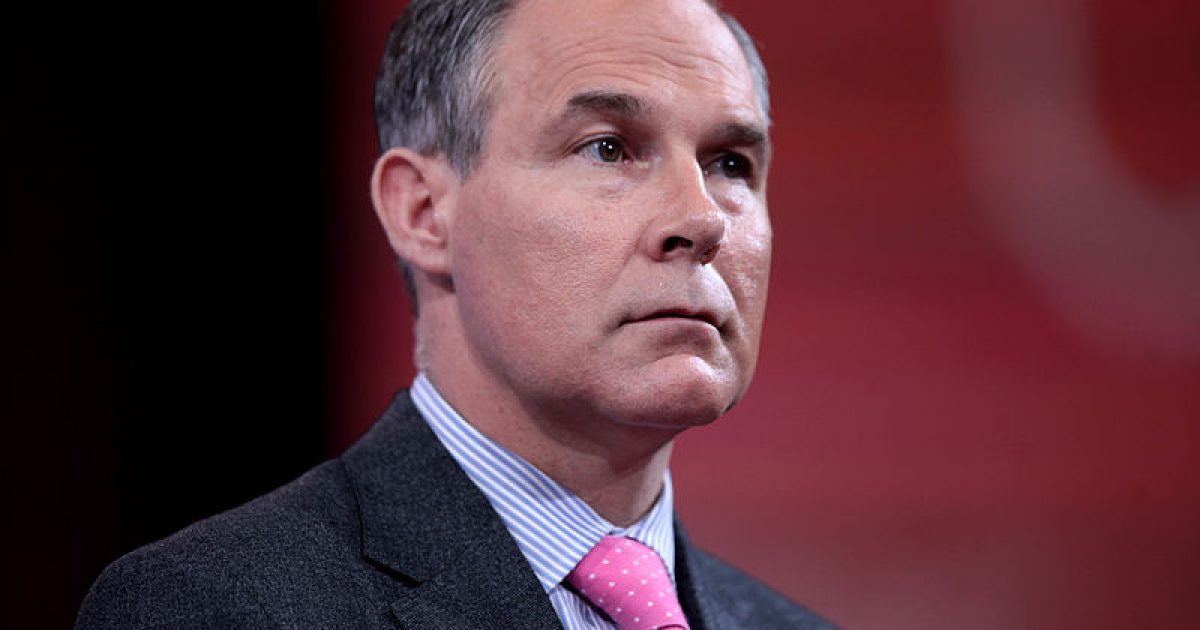 The media & other resistance leaders biggest target is Scott Pruitt. He's easily the most effective cabinet secretary. Would be a huge victory for them, and a huge loss for Trump, if they can pressure POTUS here. ~ Mollie Hemmingway, The Federalist and Fox News Contributor
The director of the EPA has probably done more for the economy by rolling back the EPA edicts than any other bureau head. When President Obama made those last minute Executive Orders and the EPA regulations, he probably did not think that they would be so short lived.  This is an effort by Obama to oust this man from his position. Let us hope President Trump doesn't fall for this. 
As Written and Reported By Kevin Mooney for the Washington Examiner:
President Trump's EPA appears poised to liberate American consumers from Obama-era vehicle regulations rooted in misguided climate change policies.
On Monday, EPA Administrator Scott Pruitt said in a press release that the greenhouse gas emissions standards for cars and light trucks for the model years 2022-2025 should be revised based on updated data. Pruitt also announced the beginning of a "joint process" with the National Highway Traffic Safety Administration that will result in "more appropriate" standards for greenhouse gas emissions and Corporate Average Fuel Economy regulations, widely known as CAFE standards, that impose restrictions on the size of vehicles.
Pruitt announced his agency's regulatory reforms upon completion of the Midterm Evaluation process for the greenhouse gas emissions standards for cars and light trucks, a process which the Obama administration "short-circuited" just days before leaving office, according to the release.
"The Obama Administration's determination was wrong," Pruitt said in the release. "Obama's EPA cut the Midterm Evaluation process short with politically charged expediency, made assumptions about the standards that didn't comport with reality, and set the standards too high."
He added: 
Cooperative federalism doesn't mean that one …..
Trending: Why the New Strzok-Page Texts Should Scare You
THERE IS WAY MORE HERE KEEP READING:
take our poll - story continues below
Should Congress Remove Biden from Office?
Completing this poll grants you access to Great American Republic updates free of charge. You may opt out at anytime. You also agree to this site's Privacy Policy and Terms of Use.
While media fixate on Scott Pruitt's living arrangements, his EPA reforms are praiseworthy