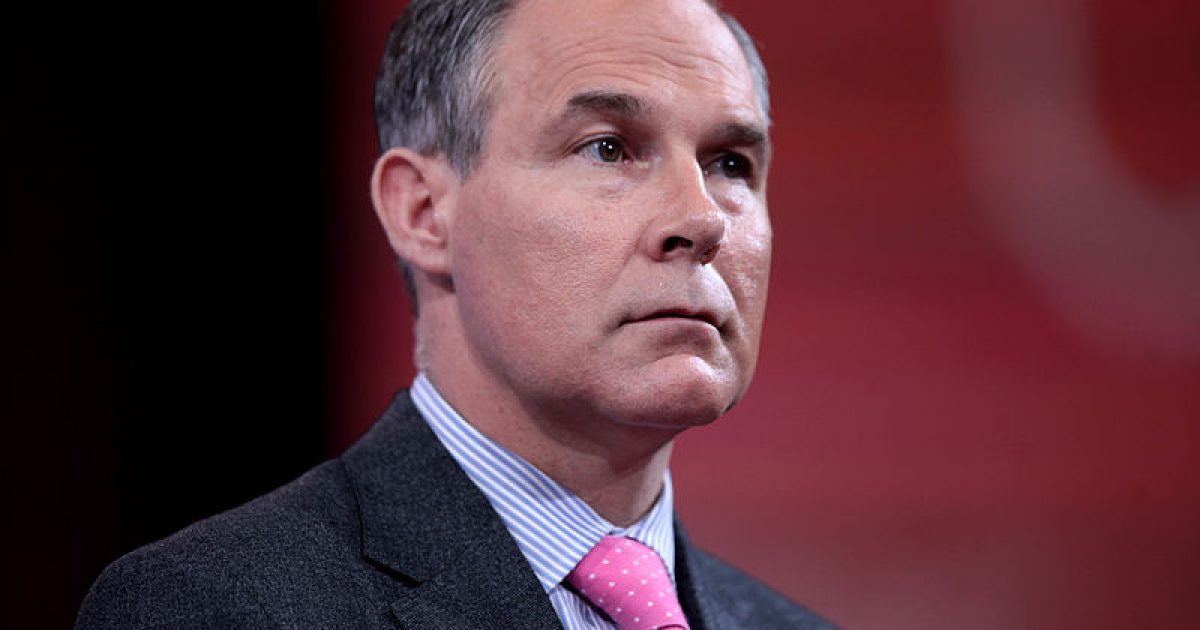 Environmental Protection Agency (EPA) Administrator Scott Pruitt has seen fit to put an end to this secret that the agency has been using. Have you ever heard of "Secret Science?" Well, the EPA has not had to explain or reveal the science behind the decisions and regulations that they have been implementing. That will all now become very transparent. 
With a newly transparent EPA, their decisions can be evaluated and challenged by those that are outside the agency. This will make for a more reasonable and understandable Environmental Protection Agency. It will also make the agency's job much harder, as everything will have to be proven in the open. No more of doing it just because the EPA says so. Do you think that this is a good thing?
As Written and Reported By Michael Bastach for the Daily Caller:
Environmental Protection Agency (EPA) Administrator Scott Pruitt will soon end his agency's use of "secret science" to craft regulations.
"We need to make sure their data and methodology are published as part of the record," Pruitt said in an exclusive interview with The Daily Caller News Foundation. "Otherwise, it's not transparent. It's not objectively measured, and that's important."
Pruitt will reverse long-standing EPA policy allowing regulators to rely on non-public scientific data in crafting rules. Such studies have been used to justify tens of billions of dollars worth of regulations.
EPA regulators would only be allowed to consider scientific studies that make their data available for public scrutiny under Pruitt's new policy. Also, EPA-funded studies would need to make all their data public.
"When we do contract that science out, sometimes the findings are published; we make that part of our rule-making processes, but then we don't publish the methodology and data that went into those findings because the third party who did the study won't give it to …..
Trending: Damning New Evidence "Appears"
THERE IS WAY MORE HERE KEEP READINGL
take our poll - story continues below
Should Congress Remove Biden from Office?
Completing this poll grants you access to Great American Republic updates free of charge. You may opt out at anytime. You also agree to this site's Privacy Policy and Terms of Use.
Pruitt Pushes For Transparency In Science | The Daily Caller