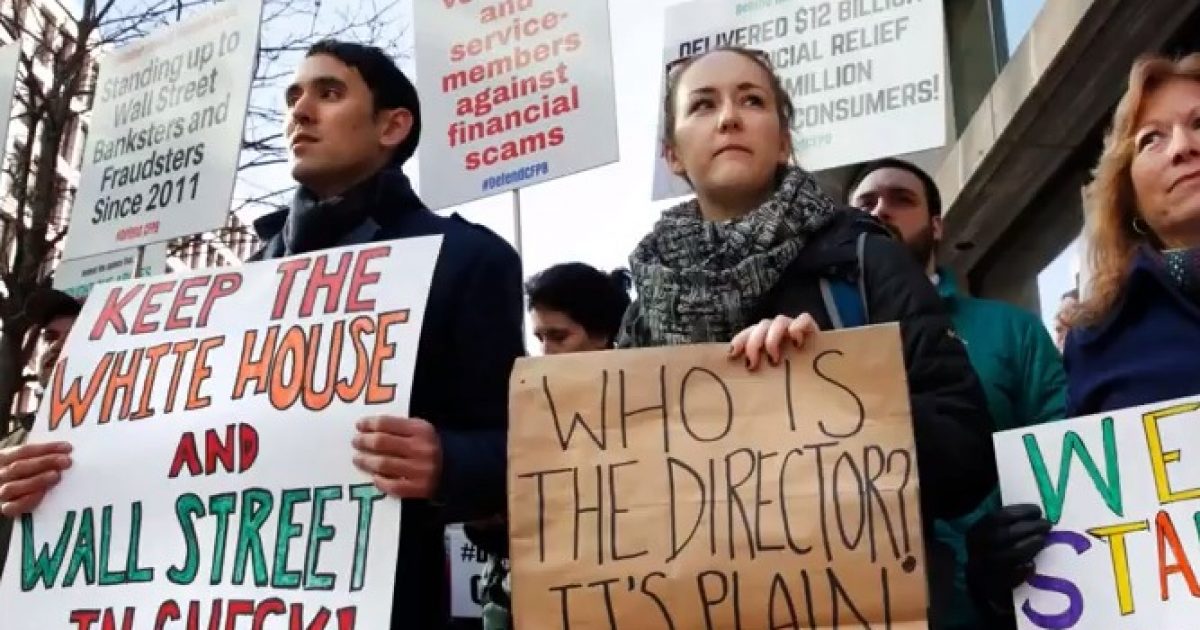 What the hell is "Dumbledore's Army" doing operating within the Consumer Financial Protection Bureau (CFPB)? Who do these people think they serve? Themselves? Here is one of the arms of the Shadow Government that have set themselves above the people that they were hired to serve. This is a rebellion against the President's lawful authority and perpetrators should be held strictly accountable. The audacity of some government workers is incredible. Read this.
As Written By Ed Morrissey for Hot Air:
Trending: Failed Presidential Candidate Hillary Clinton May Have Just Found a "New Job"
What's the correct spell to create a buried lead? Aparecium mediatus? The New York Times offers this report on the operation of Consumer Protection Financial Bureau (CFPB) under the command of interim director Mick Mulvaney, with the clear intention to sound the alarm on the bureau's sharp change in direction. Buried deep in the article, however, is the real news — that a group of bureaucrats have decided to hijack the CFPB as much as possible and operate in secret to defy Mulvaney.
take our poll - story continues below
Is Biden's Vaccine Mandate Unconstitutional?
Completing this poll grants you access to Great American Republic updates free of charge. You may opt out at anytime. You also agree to this site's Privacy Policy and Terms of Use.
Please note the reflection of the maturity of these employees in their choice of self-aggrandizement, too:
Agency employees said they were scrutinizing every comment and memo from their new leader for hints about their future.

Some employees, including a few of the bureau's top officials, have welcomed their new leader. Others, pointing to Mr. Mulvaney's earlier hostility toward the agency and its mission, are quietly resisting. One small group calls itself "Dumbledore's Army," according to two of the people who were familiar with their discussions. The name is a reference to a secret resistance force in the "Harry Potter" books.

An atmosphere of intense anxiety has taken hold, several employees said. In some cases, conversations between staff that used to take place by phone or text now happen almost exclusively in person or ….
KEEP READING THERE IS EVEN MORE HERE:
This is how you got Trump: "Dumbledore's Army" running secret CFPB ops – Hot Air Hot Air