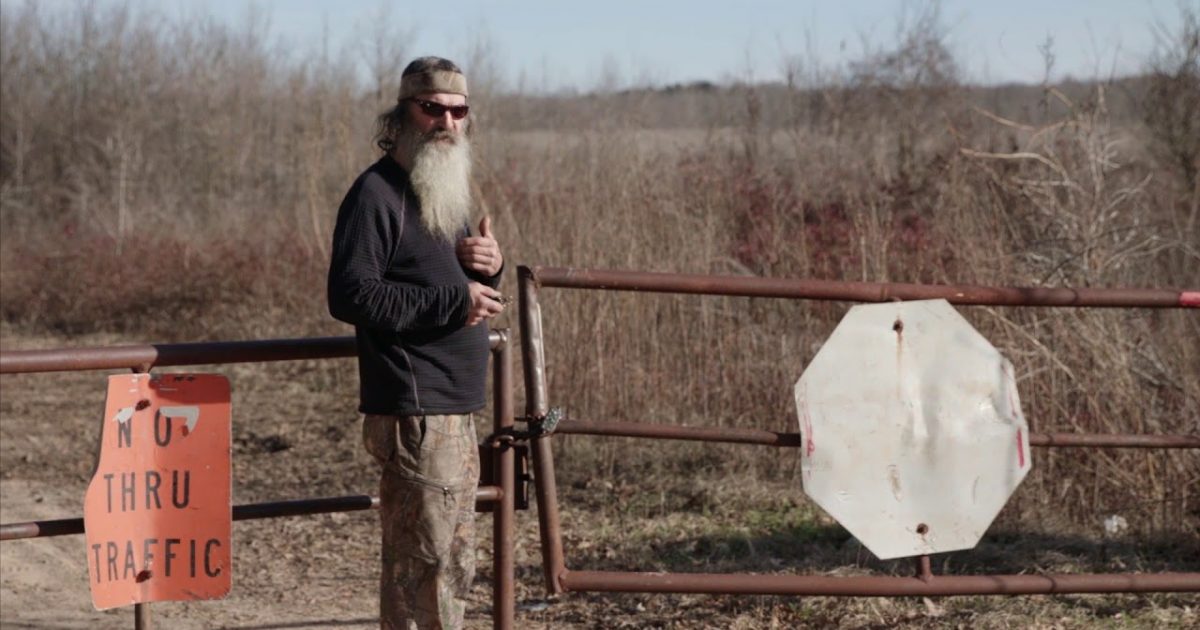 [VIDEO] Just what does a Duck Dynasty star have to do with illegal immigration? When it comes to Phil Robertson, no subject is to difficult for him to boil down to the basics. In just a few simple words, he explains how immigration works and how it affects each of us. This is not a Snowflakes 101 course. Be prepared to learn something.
The following post is sponsored by CRTV.
Trending: Damning New Evidence "Appears"
I love visitors. But I've got a sign on my property that says one thing loud and clear: No Thru Traffic.
take our poll - story continues below
Should Congress Remove Biden from Office?
Completing this poll grants you access to Great American Republic updates free of charge. You may opt out at anytime. You also agree to this site's Privacy Policy and Terms of Use.
You see, I decide who comes and goes. I hold the key to the gate. It's my wall. My barrier.
Open borders? No way. Not on my property and not in my country. Like President Trump says, we need a wall.
Want to get past my gate? You'd better believe I'm vetting you. We need to know who you are, where you came from, and what you're doing here. If you're out to destroy our safety, our property, or our freedom, you need to turn tail and hotfoot it out of here before you see me and the business end of my AR.
Look, I love people from all over the world. But that's what it's come to in America. There are people who don't love God and don't love me.
I can't say those things on cable TV – the liberal advertisers don't like guns, and they sure don't like God. But on In the Woods with Phil on CRTV, I lay it all down.
THERE IS WAY MORE HERE KEEP READING:
The Phil Robertson Plan for Extreme Vetting