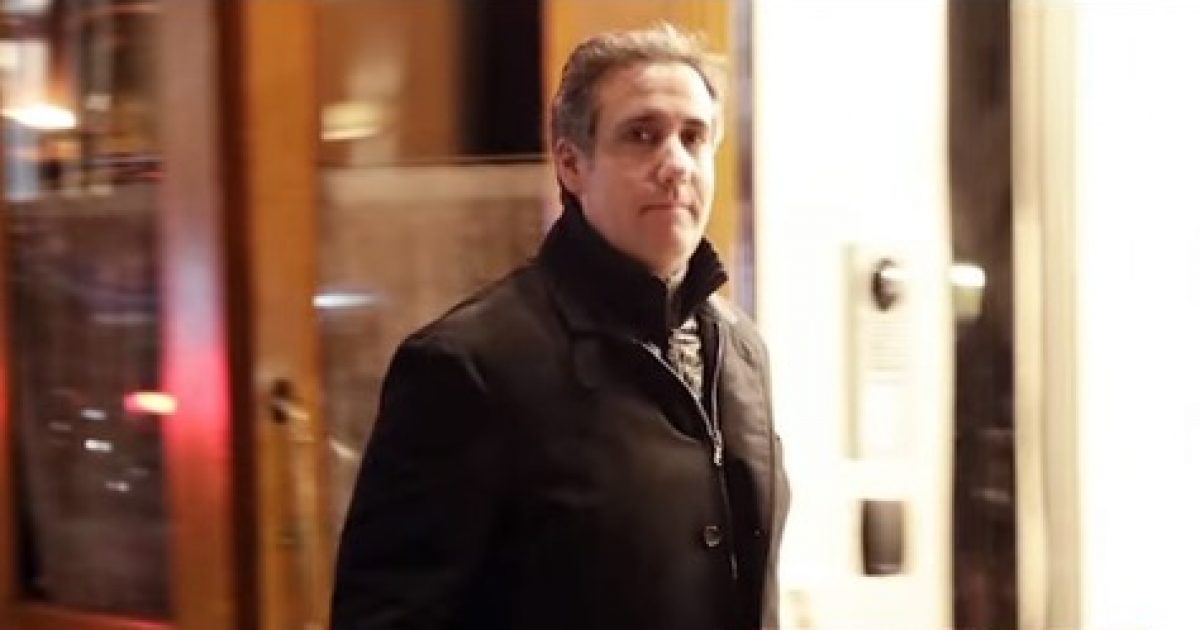 UPDATE: After three separate hearings on the matter Friday, U.S. District Court Judge Kimba Wood indicated that she did not have enough information to issue any ruling on that request. She ordered the lawyers — including Cohen personally — to return to court Monday afternoon with more details, including a list of Cohen's clients.
The DOJ raid on attorney Michael Cohen may turn a little sour on them if the Attorney-Client privilege gets its due in court. The lawyers for Cohen and for President Donald Trump are arguing for protection under that very privilege. There are a lot of things to be considered. Was the Department of Justice's own guidelines followed to justify a raid such as the FBI conducted against Cohen? Had the DOJ cause to believe that an obstruction of justice would occur if they did not conduct the raid? What will the judge do? Will she rule for Cohen and Trump?
As Written and Reported By John Sexton for Hot Air:
take our poll - story continues below
Completing this poll grants you access to Great American Republic updates free of charge. You may opt out at anytime. You also agree to this site's Privacy Policy and Terms of Use.
Trending: Tech Giants are Strangling our Culture and Economy
Under normal circumstances, a motion to restrain the fruits of a duly executed search warrant would have little chance of succeeding. When the raid takes place on an attorney for the purposes of seeking information about a client, perhaps the odds might improve. At least that's what Michael Cohen's attorneys — and an attorney from Donald Trump, too — hope in a hearing today, as they ask a federal judge to enjoin the Department of Justice from using any of the material seized earlier this week in a raid:
A hearing is scheduled Friday morning in federal court in Manhattan related to the FBI search of the office, home and hotel room of President Donald Trump's personal attorney Michael Cohen.

The hearing will address a temporary restraining order filed by Cohen regarding the search warrant, which was executed earlier this week, a source familiar with the matter tells CNN.
Cohen's attorneys aren't arguing to throw out all of the materials, at least not at this stage. They want Judge Kimba Woods to order that Cohen's attorneys get the first crack at determining what is protected by….
THERE IS EVEN MORE HERE KEEP READING:
Cohen to judge: Give us first crack at all materials from DoJ raid