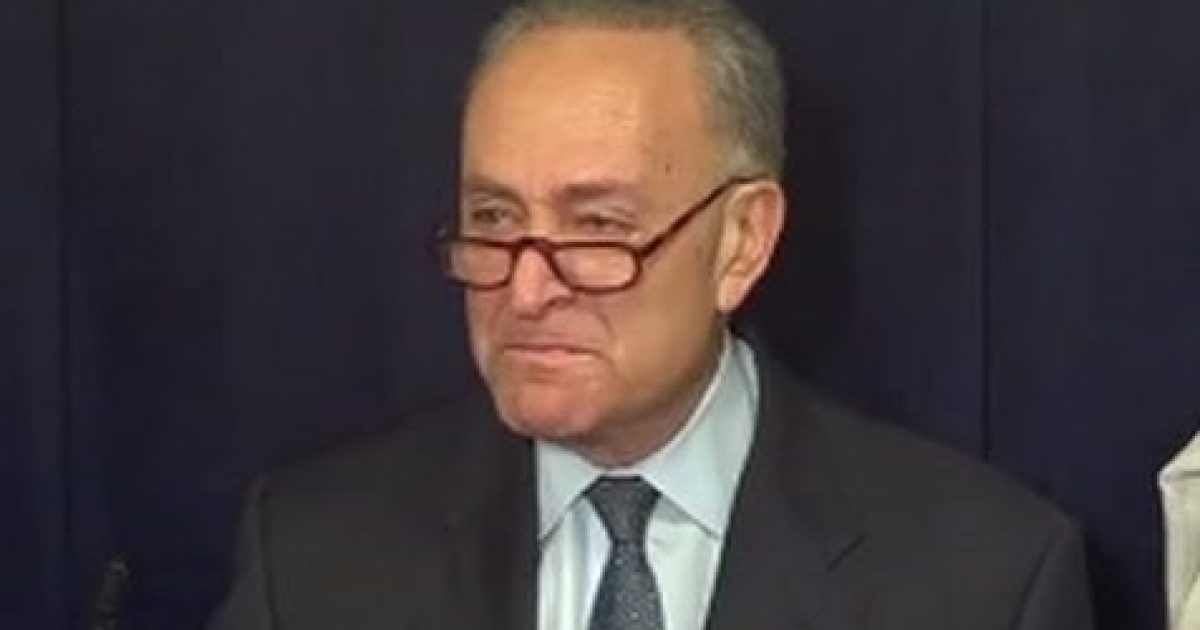 It must be that Senator Tom Cotton from Arkansas has some sort of magic hols on Senate Minority Leader Chuck Schumer. Whatever the reason, Senator Schumer refused to negotiate because Senator Cotton was present. What sort of Grammer School behavior is this?
It is more likely the Schumer was looking for any reason for negotiations to be stalled and Senator Cotton was all the excuse he needed. Schumer may have thought that Cotton got Trump to change his mind about parts of the deal but Cotton was nt around to talk to the President. You can guess that the president figured out the bill of goods all by himself.
As Written and Reported By John Binder for Breitbart: 
Trending: Former Federal Prosecutor Says 'Rosenstein Deeply Involved in Effort to Try to Remove Trump From Office' (Video)
Sen. Tom Cotton's (R-AR) strong influence over the national debate on immigration policy and President Trump's administration has left Senate Minority Leader Chuck Schumer (D-NY) unwilling to broker an immigration deal unless the populist conservative Senator is left out of the conversation.
take our poll - story continues below
Completing this poll grants you access to Great American Republic updates free of charge. You may opt out at anytime. You also agree to this site's Privacy Policy and Terms of Use.
A POLITICO report revealed the level to which Cotton and his close ally Sen. David Perdue (R-GA) — both staunch pro-American immigration reformers who want to see legal immigration levels reduced to benefit American workers — have gotten under the skin of Schumer and Democrats.
When it comes to striking a deal between the Republican establishment, the "America First" wing of the Republican Party, Democrats, and the Trump administration on the issue of nearly 800,000 illegal aliens who have been shielded from deportation by the President Obama-created Deferred Action for Childhood Arrivals (DACA) program, Schumer allegedly told the president that he will not negotiate a deal if Cotton is involved.
The report stated:
Senate Minority Leader Chuck Schumer (D-N.Y.) told President Trump this week that there will be no deal on Dreamers if hard-line conservative GOP Sen. Tom Cotton is involved, according to several congressional ………
KEEP READING THERE IS EVEN MORE HERE:
Report: Tom Cotton's Strong Influence Leaves Chuck Schumer Unwilling to Negotiate on Immigration – Breitbart