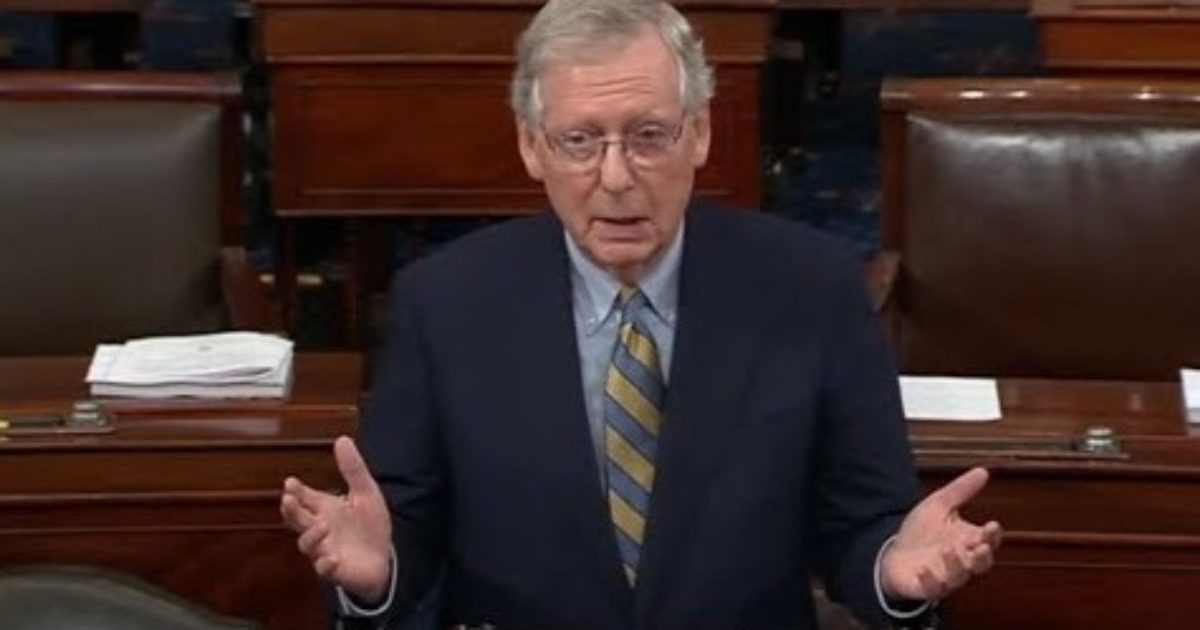 [VIDEO] Senate Majority Leader Mitch McConnell knows that there is no interest in the Democratic Party about finding the truth about Judge Brett Kavanaugh. The Majority Leader points out the comments that the Democrats made about Judge Kavanaugh within minutes of his nomination. The whole design of their tactics has been to destroy Judge Kavanaugh or any other nominee that President Donald Trump might put forth. All the maneuvering in the hearings is to delay and deny President Trump a nomination win. This is a very good speech.

As Written and Reported By Allahpundit for Hot Air:
There are good arguments for supporting the FBI probe. Either it'll diminish the cloud of suspicion over Kavanaugh, which will bolster respect for the Court and for his own decisions as a member of it, or turn up evidence of serious wrongdoing and disqualify him from a seat he shouldn't have. If nothing else, it reflects the belief that women who say they were victims of sexual assault deserve to have their claims taken seriously by law enforcement.
take our poll - story continues below
Completing this poll grants you access to Great American Republic updates free of charge. You may opt out at anytime. You also agree to this site's Privacy Policy and Terms of Use.
Trending: Is There a Plot to get Special Counsel Robert Mueller?
But there are bad arguments too. "It'll satisfy Democrats" is a bad, bad argument. It's so transparently false that Senate Republicans have begun mocking their Democratic colleagues in formal correspondence for their insincerity about it. Here's Grassley responding to a demand from Bernie Sanders over the weekend that Kavanaugh be investigated for perjury now:
"As you know, on July 10, 2018, you stated '[w]e must mobilize the American people to defeat Judge Kavanaugh.' This happened less than 24 hours after Judge Kavanaugh's nomination was announced," Grassley wrote. "As you also know, all Senators have had access to 307 judicial opinions Judge Kavanaugh wrote during his twelve years on….
WAIT! THERE IS EVEN MORE. KEEP READING AT THE LINK BELOW:
McConnell on Kavanaugh: Listen carefully and you can hear the sound of goalposts moving