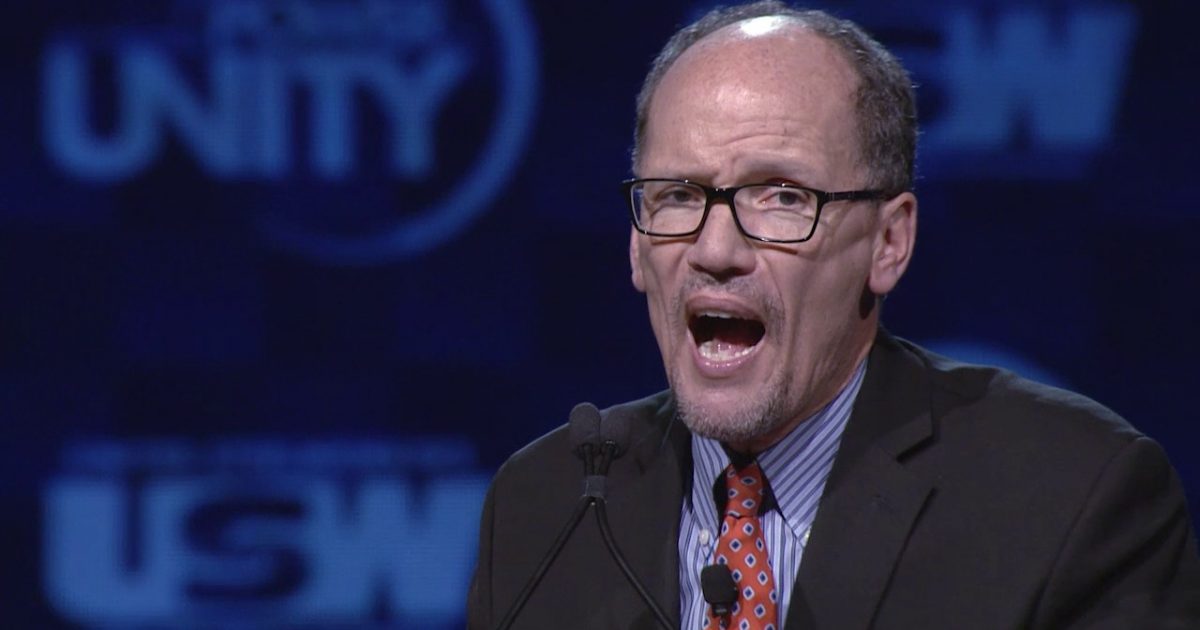 Democratic National Committee chairman Tom Perez has obviously been affected by the winds of current events. It is stylish in Democratic circles these days to have a view of Russia that is totally the opposite of the one they had when Mitt Romney was running against them. Back then, Old Mitt was highly ridicules for referring to Russia as the greatest threat that America was facing. Now that President Donald Trump is dealing with Russia, they have reversed field and guess where the real threat is?
As Written and Reported By Virginia Kruta for the Daily Caller:
Democratic National Committee chairman Tom Perez took a page from the Mitt Romney 2012 campaign when he discussed foreign policy with CNN's Dana Bash on Saturday. Perez told Bash during an Ozyfest panel that "Russia is our most serious adversary."
On a panel at #Ozyfest Tom Perez tells Dana Bash, 'Russia is our most serious adversary.' That is emphatically not what the previous Democratic president said.

Trending: CNN Panel Bashes Hillary Clinton?

— Mark Hemingway (@Heminator) July 21, 2018
take our poll - story continues below
Should Congress Remove Biden from Office?
Completing this poll grants you access to Great American Republic updates free of charge. You may opt out at anytime. You also agree to this site's Privacy Policy and Terms of Use.
But just six short years ago, when then Republican presidential nominee Mitt Romney named Russia as America's "greatest geopolitical foe," President Obama slapped him back with a dad joke: "The 1980s called, they want their foreign policy back."
The Democratic Party at the time stood with Obama, claiming that Romney was "not ready" for the presidency if his foreign policy was that naive.
Romney, who calls Russia our "No. 1 geopolitical foe," doesn't seem to realize it's the 21st century. #RomneyNotReady http://t.co/xcvhOAFS

— The Democrats (@TheDemocrats) October 22, 2012

Perez had also criticized President Donald Trump over his handling of the meeting and press conference with Russian President Vladimir Putin earlier in the weak, calling it "a shameful display of……
WAIT! THERE IS STILL MORE HERE KEEP READING AT THE LINK BELOW:
Tom Perez's Russia Comments Have People Flashing Back To Mitt Romney 2012 | The Daily Caller