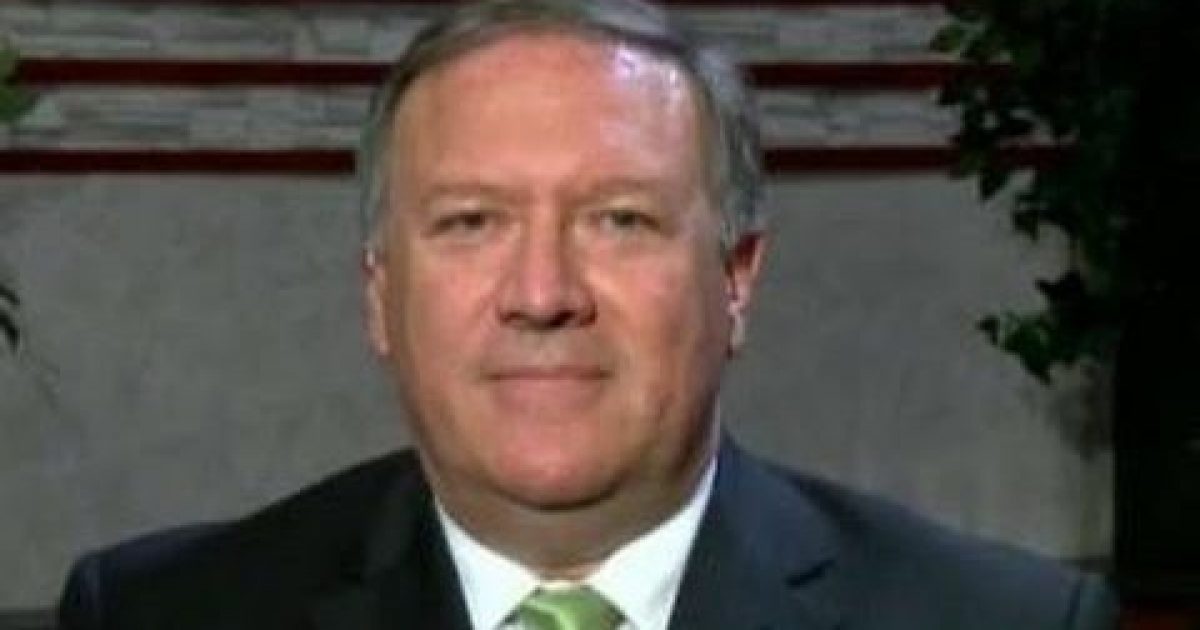 Secretary of State Mike Pompeo has left North Korea and his hands are empty. He did not get the same respect and treatment that President Trump did. There are questions and issues that now have to be addressed by the Trump administration and the State Department. The Hermit Kingdom seems to have used the same playbook as before. They seem to negotiate in good will and then move to negate anything that was agreed to. That puts President Trump in a tough situation in dealing with them. Here are the issues and the dangers.
As Written and Reported By Harry J. Kazianis for Fox News:
Secretary of State Mike Pompeo seemingly failed to gain a single concession from North Korea after meetings Friday and Saturday in the communist nation's capital of Pyongyang to discuss America's demand that the North get rid its nuclear weapons.
In fact, it seems both sides can't even agree on what was discussed or how the talks went, with the North now even threatening to walk away from its vague pledge to denuclearize.
Following Pompeo's talks with high-ranking North Korean government official Kim Yong Chol, North Korea accused the Trump administration of making a "unilateral and gangster-like demand for denuclearization" that was "deeply regrettable."
Trending: Did Hillary Clinton just joke that all Blacks look alike? (Video)
In marked contrast, Pompeo called the talks "productive" and said: "These are complicated issues, but we made progress on almost all of the central issues." However, Pompeo did not specify what progress was made.
take our poll - story continues below
Should Congress Remove Biden from Office?
Completing this poll grants you access to Great American Republic updates free of charge. You may opt out at anytime. You also agree to this site's Privacy Policy and Terms of Use.
Tellingly, North Korean dictator Kim Jong Un – who rules with an iron fist and is the only one with the power to approve substantive concessions to the U.S. – did not even meet with Pompeo Friday or Saturday, although he has met with Pompeo before. That alone is evidence that Pompeo walked away from the talks largely emptyhanded.
This disappointing trip by the secretary of state can only mean one thing: The Trump administration has reached the same point that every other U.S. administration – Democrat and Republican – has reached with North Korea. When negotiations ……
CLICK THE LINK BELOW TO READ THE REST OF THE STORY:
What now? Pompeo exits North Korea emptyhanded, leaving US with three options — all of them bad | Fox News