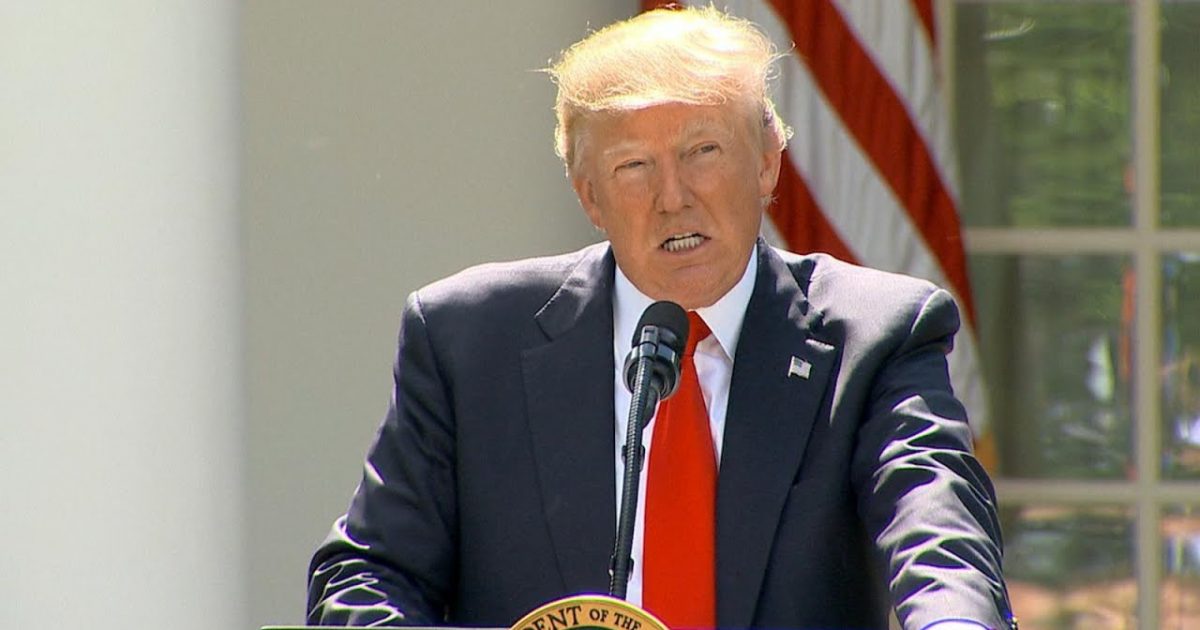 Nowadays it is very abnormal for any NBC journalist to pen an opinion piece that appears to agree with President Donald Trump.
Read what this NBC journalist opines on the subject. Does he agree with Donald Trump or not?
As Written and Reported By Danny Cevallos for NBC News:
President Donald Trump says he wants to sign an executive order ending "birthright citizenship" for babies of non-citizens born on U.S. soil.

Most citizens are taught early in their education that birthright citizenship is an immutable, undisputed right, explicitly granted by the Constitution. But, it turns out, birthright citizenship may not be a constitutional right.
Trending: Former Federal Prosecutor Says 'Rosenstein Deeply Involved in Effort to Try to Remove Trump From Office' (Video)
The subject of this article is the 14th Amendment and its definition of what is and what is not birthright citizenship. As you are certainly aware of by now, President Trump is getting ready to issue an Executive Order that pretty much does away with the 'anchor baby' phenomenon.
The Citizenship Clause of the 14th Amendment — enacted in 1868 — reads "(a)ll persons born or naturalized in the United States, and subject to the jurisdiction thereof, are citizens of the United States, and of the state wherein they reside."

If the clause simply omitted "and subject to the jurisdiction thereof" then there would likely be no debate, and birthright citizenship would be unassailable absent a constitutional amendment. But the "subject to the jurisdiction" language has created a lot of debate over the years.
take our poll - story continues below
Who would you vote for if the elections were held today?
Completing this poll grants you access to Great American Republic updates free of charge. You may opt out at anytime. You also agree to this site's Privacy Policy and Terms of Use.
There is a lot of controversy over how this amendment may have been misinterpreted in the past. It is also important to look at the amendment in the context of when it was written.
To some scholars, birthright citizenship has been the result of an accidental interpretation of the Constitution, federal law and Supreme Court precedent — an error that they believe can be corrected without Constitutional amendment.

Shortly after the passage of the 14th Amendment, the…..

WAIT! THERE IS MORE. KEEP READING AT THE LINK BELOW:

Trump's birthright plan vs. the U.S. Constitution: Here's who wins